Thien Duong Cave ( Paradise Cave) is a beautiful place in Quang Binh which I discovered in the tour recently. I had to admire that the beauty of  Thien Duong Cave as the most extraordinary, wonderful and magical as Seven  Wonders of the World.
Stalactites in Thien Duong Cave not only extremely diverse and plentiful in geological but also values ​​as well as the shape of  it.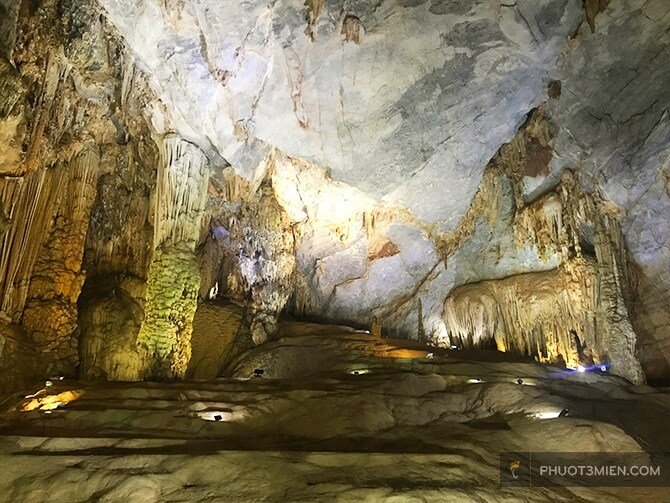 The rocks in the Thien Duong Cave in Quang Binh have images similar to the cultural symbols of the region: Tien Ong, Phat ba, Nha san and ruong bac thang …..
Thien Duong Cave
Stalactites in the cave of Thien Duong are still daily tectonic. By water and limestone yoke together from the cave ceiling.
This fanciful Cave belongs to Phong Nha – Ke Bang National Park. Recognized by UNESCO World Heritage which in the central of Quang Binh province, it has become a favorite destination for domestic and foreign tourists.
Paradise Cave is located in the west branch of Ho Chi Minh Road, Son Trach, Bo Trach, Quang Binh.
Thien Duong Cave was discovered in 2005. At that time, the cave was noticed by scientists, explorers and the international community.
The cave has the world record length of 31,4 kilometers,with an average height of 60 meters and an average width of 30-100 meters, some places up to 150 meters. Paradise Cave as the longest Dry Cave in Asia, especially the system of stalagmites and stalactites here retains a shimmering, fanciful beauty beyond the imagination of human …
There is also a stalactite that flows down like a young lady's tresses,
"A fairyland, yet illusory as if in a dream
A real world, yet as if in a mythical realm
Mountains and rivers, where is better than here?
On Earth, yet it is as if in Heaven."
How to go to Thien Duong Caves
Because this is a self-planned tour. Most of all I have guided by local people advised where should I go and planning for the journey in a day: Thien Duong cave, Suoi Mooc, Phong Nha cave. These three locations are convenient to go in the day because it's on the rout.
When you come to Dong Hoi, you should rent motorbike, you can contact thru tel: 0978 211 325 (Miss Thu).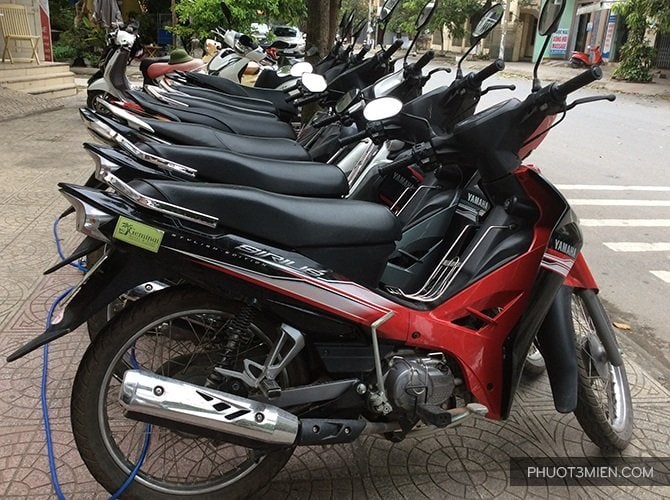 You go in the direction Route 16 and you should start early to have more time for your discovery.
Thien Duong Cave is the farthest attraction. I think you should go to Thien Duong Cave first and then visit Suoi Mooc about 3km away, next to Chay Cave, finally to visit Phong Nha Cave.
Commission to Thien Duong Cave
Ticket price is 250.000VND/person – Don't include the tram fee.
Sightseeing tickets are made with magnetic cards.
Via this portal, there will be 2 forms of travel for you to choose: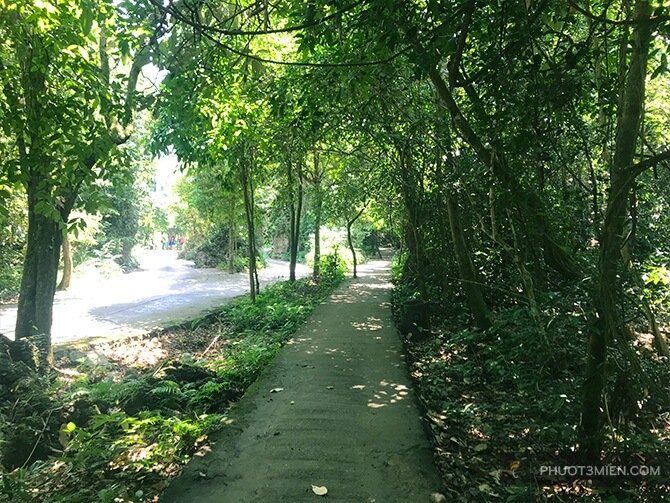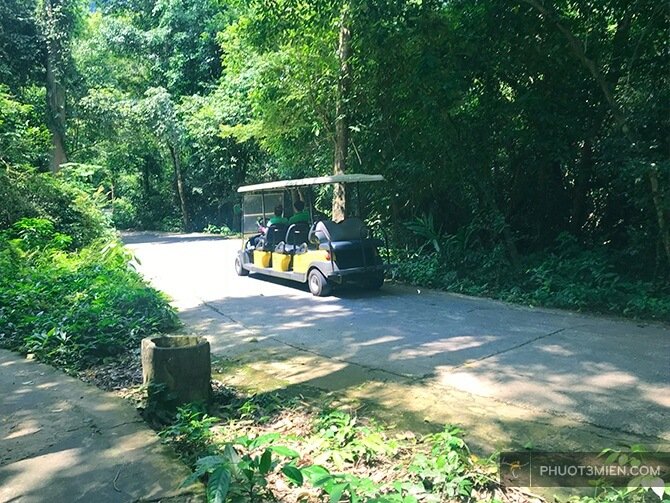 Trekking
To be honest, traveling to Quang Binh is to relax and take the experience. So you dơn't need to depend on support services.
So I decided to trek more than 1km thru forest road to the Heavenly cave.
Luckily I go on the occasion of butterfly season.
Around 10-15 minutes walking is up to Thien Duong Cave. And there is 2 ways to climb up: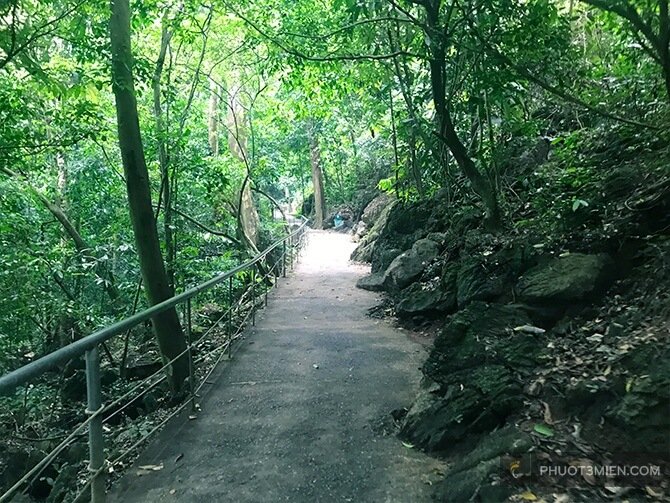 Stair ways (short but more tired)
Cement road, often use for bring things (a little bit far but easier to go).
So I choose the cement road to get there.
Heavenly Cave
10p is far away to 500m but not quite, you should go this route for beautiful.
Check out Thien Duong Cave
Located at 360 meters above sea level, Thien Duong cave has a temperature difference from 9-10 degrees Celsius. The small store hidden behind the cliffs and forest canopy.
The dynamics is divided into several large compartments, the largest of which is over 200m and over 100m high.
Walking Street
When walking into paradise cave, The scenery is so beautiful that I had a sensation of thrilled with joy, the walkways are made of wood
The stalactites are embedded in fanciful light. Full of shapes, but in the sense of each person will be associated with an animal or something.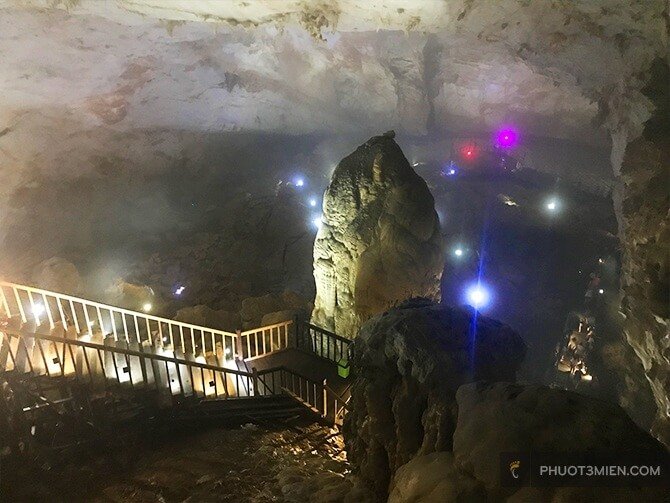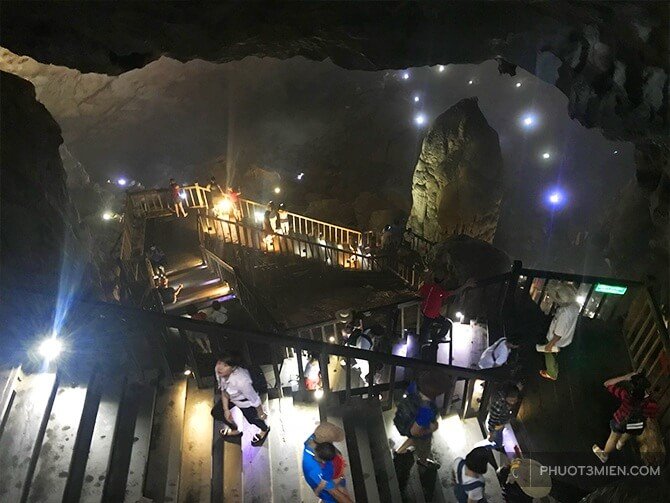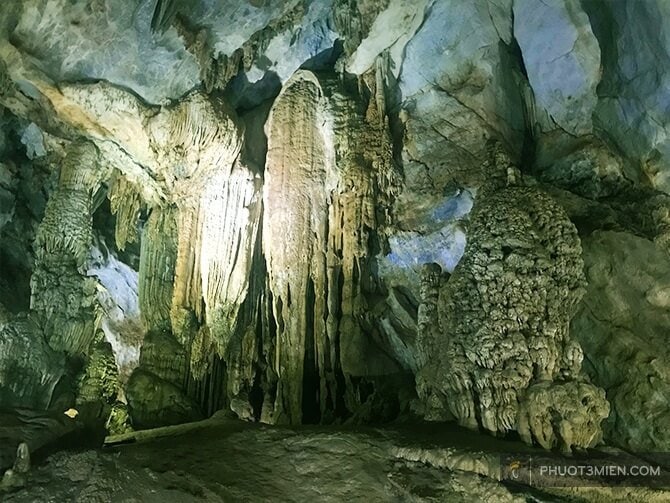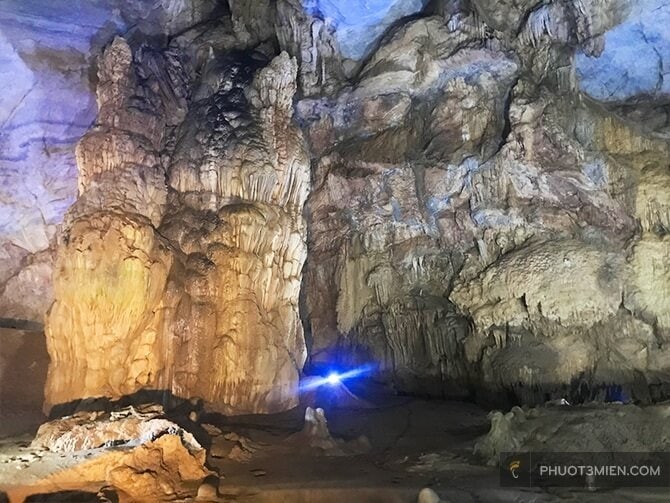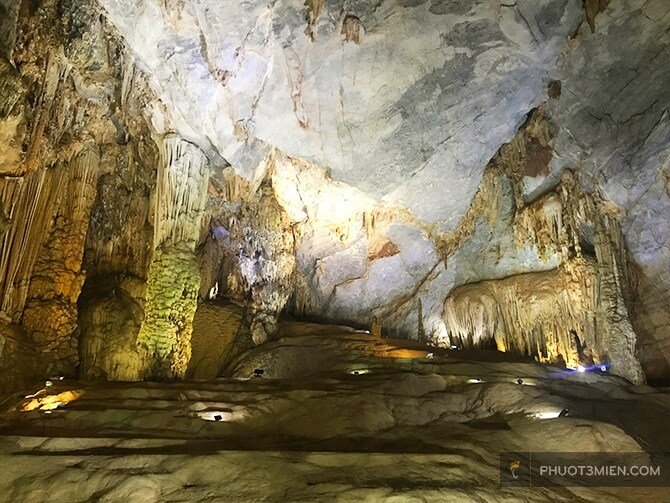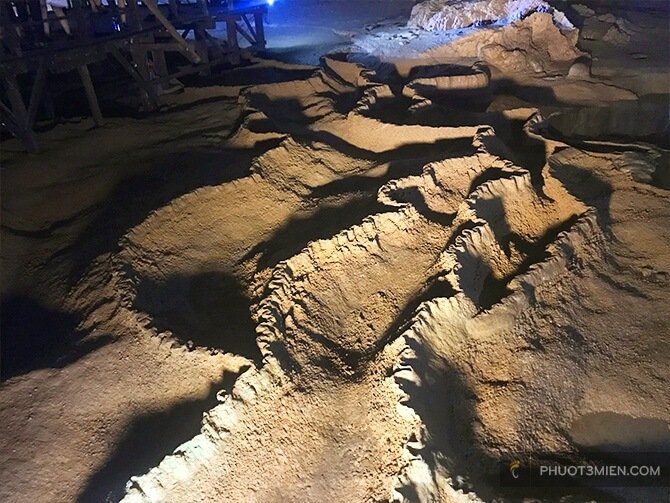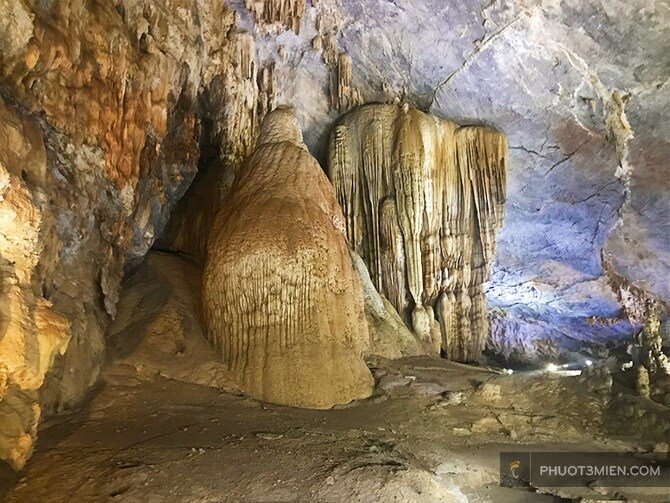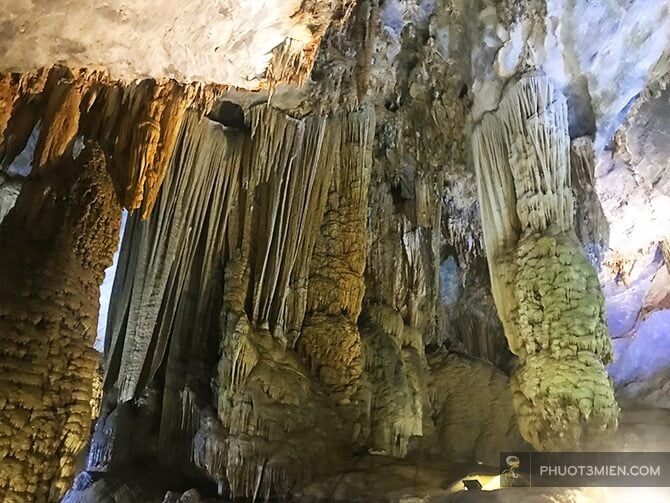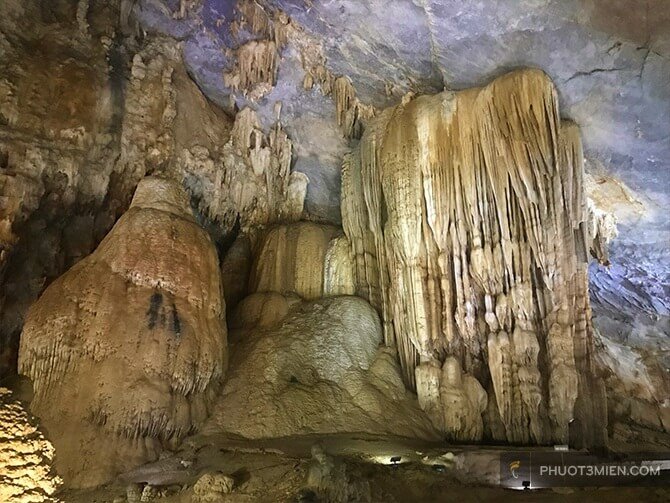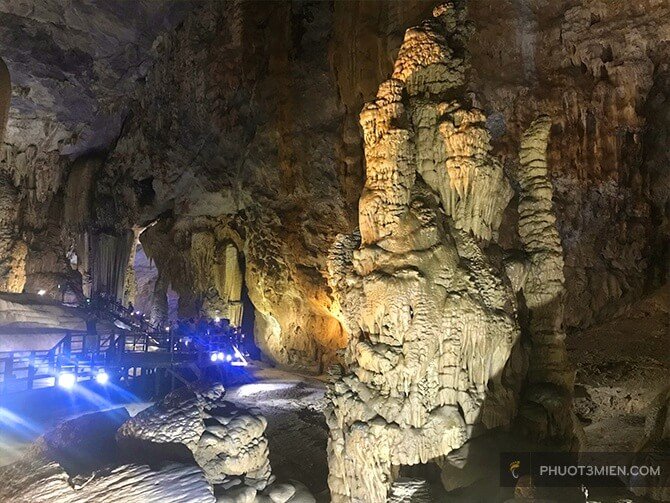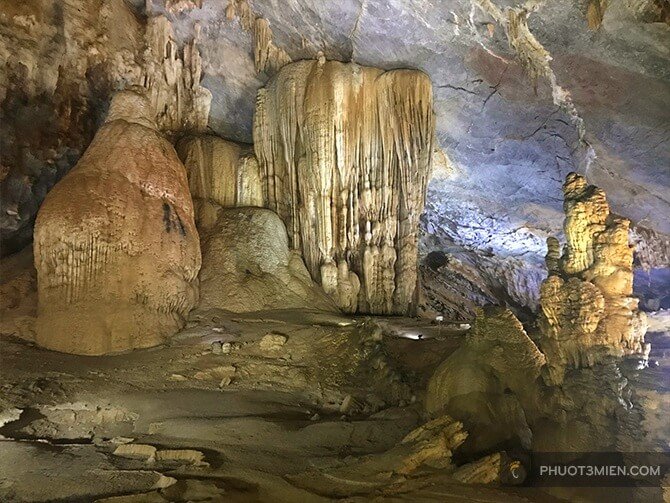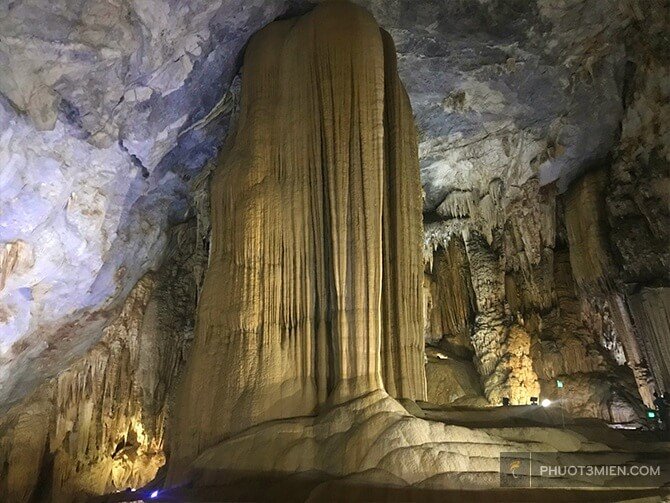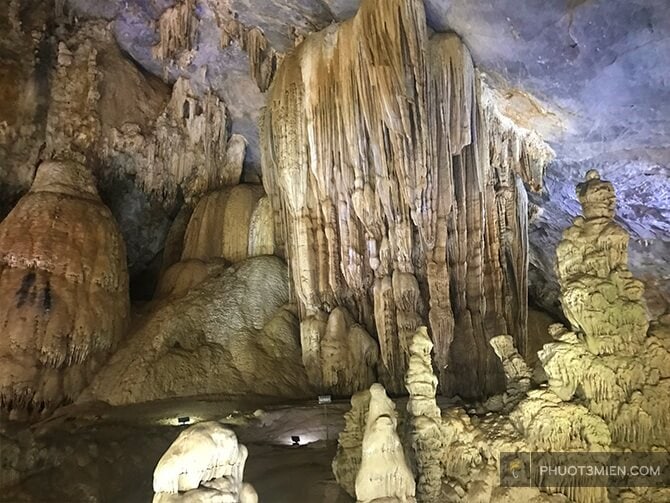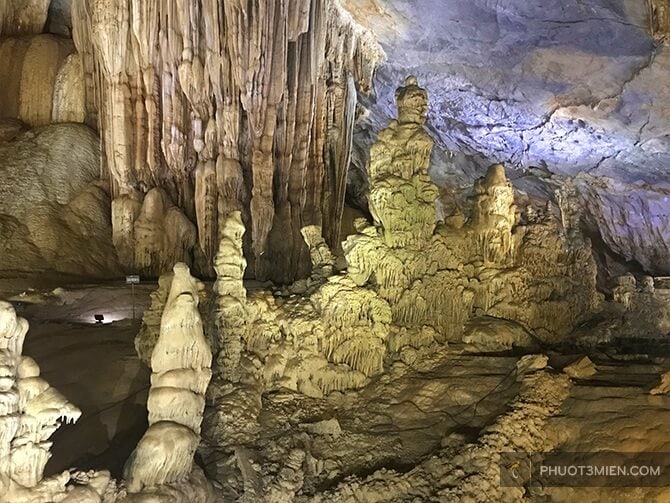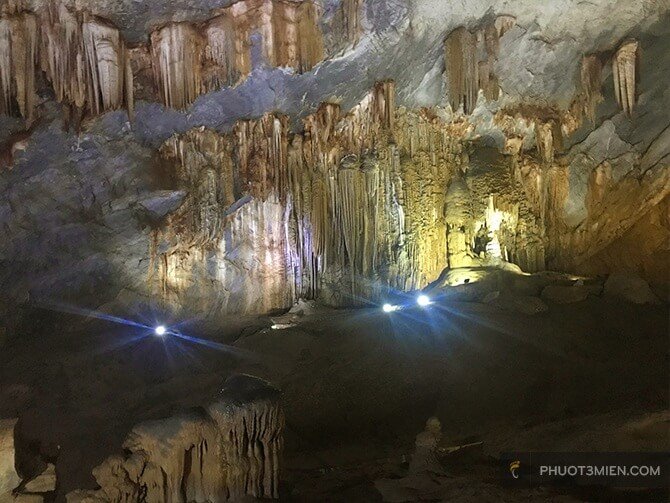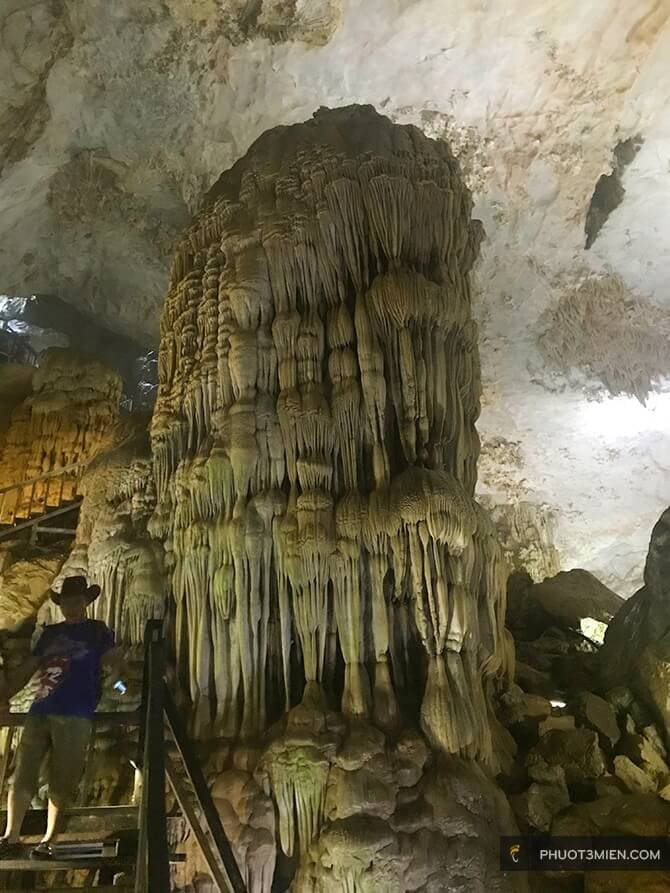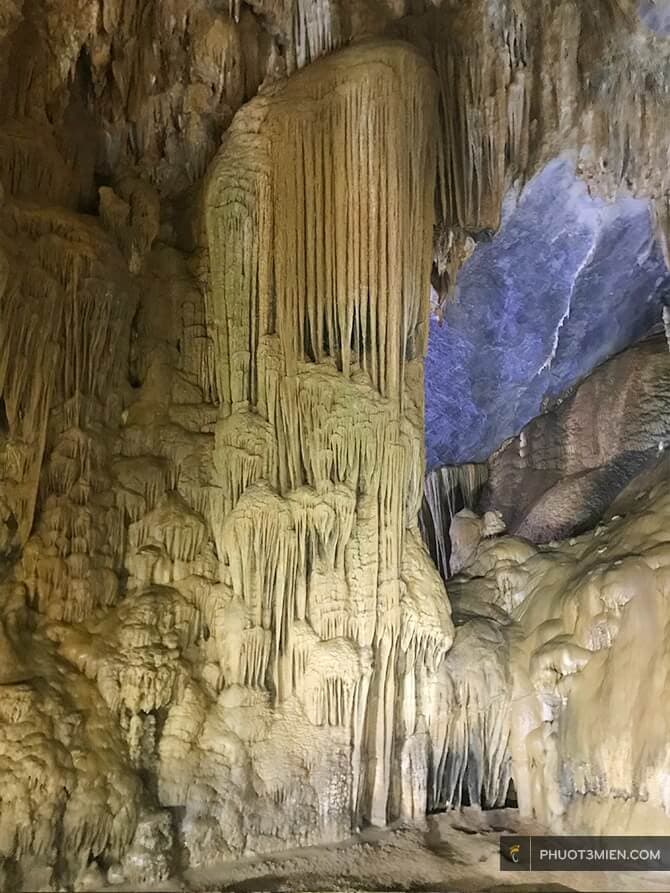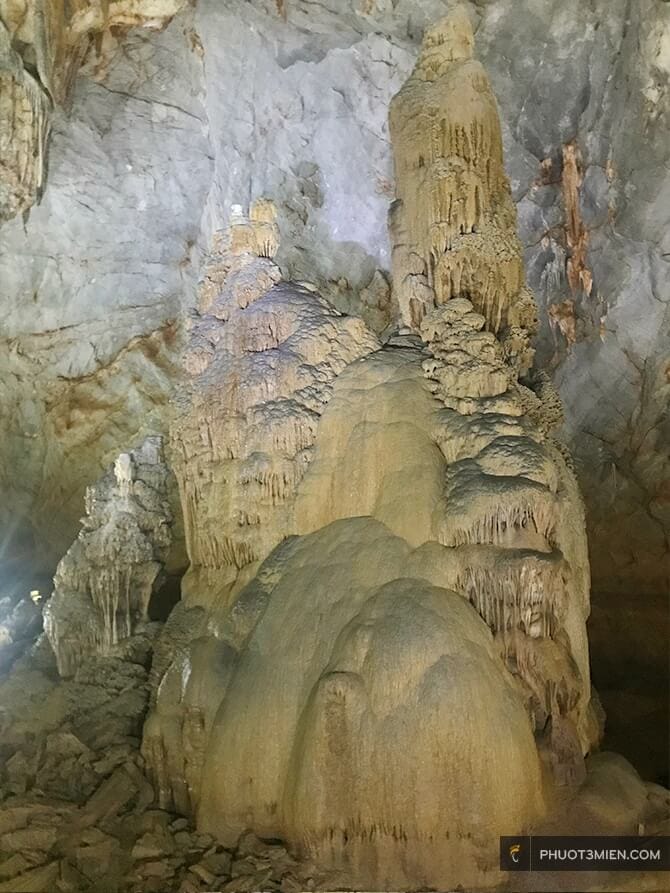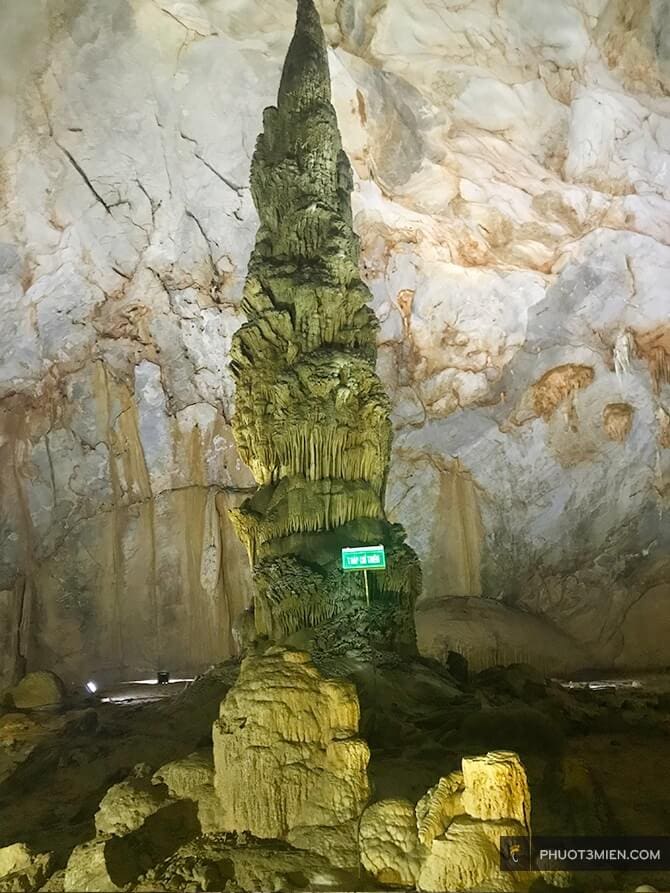 The visitors are barbaric, then I was surprised to call Heaven Heaven is the first dynamic.
All kinds of shapes have eyes. Recognizing the creativity of his country so many scenic spots, unfortunately, he folded big tummy only embezzlement, do not do the investment.
The cave is also very deep, take a look at the eye then go back to explore the next site is Suoi Mooc, detailed article below you can refer
In addition, on 11/6/2011, Thien Duong Cave is listed by the center of Vietnam:
The longest dried cassock in Asia.
The most unique rock and stone system.
The longest wooden bridge in Asia.
Paradise Cave is a work of creation, a celestial arch. In the heart of natural world Phong Nha – Ke Bang.
Hopefully some information will make it easier for you to discover Thien Duong than during your trip Quang Binh. Remember to visit, do not ignore this place