If you have to travel come Quang Binh and take off the airplane at Dong Hoi airport, let's visit Luu An restaurant, they serve chicken dishes, i'm sure you will get energy after this flight with many dishes so delicious here.
Not Pr anything, cause, the best chicken omg, morever, i meet a lovely owner hahaha, i square you wil love him at the frist time hahaha.
The food is delicious but the price is affordable, so I recommend it. Go and know, chicken at Luu An restaurant  Dong Hoi Airport how is the best chicken dishes hahaah, you take the time to read all , hehe.
 Restaurant with the best chicken dishes at Luu An inDong Hoi
Last week, i have a business trip in Quang Binh, take advantage of opportunities discover "Vooc" cave ( i will remend it later) and have a dinner at Luu An restaurant with delicious chicken near the airport.
At frist, when i see the restaurant i think maybe expensive price hahaha because they very clean like a new build, but i wrong haahaha not ony best food but also price reasonable.
I think the outside of restaurant if the tourism is a student or a backpacker  (often saving money) will probably they will hesitate to visit . Forget it >>> It's cheap and delicious, guys. ( hahaha dont worry)
If you do not believe, come and know. Unlike the article i will atoned as compensation a meal dinner luxury hahaha. Okay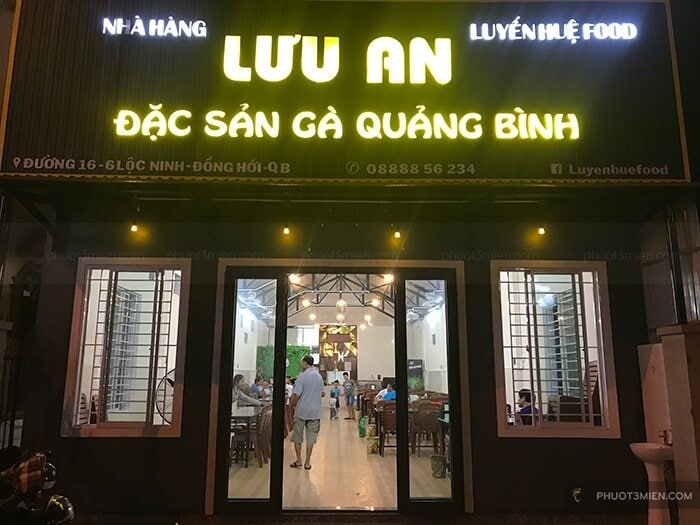 Chicken specialties in Dong Hoi
I'm also sorry to the owner of the chicken restaurant Luu An in Dong Hoi (Mr. Luyen). When landing at the airport I visit here because i'm hungry , the food took too long to wait for 15 and 20 minutes. I think the chef must go to the market buy chicken :)))
When he brought it out, he told me when the guess ordered it to make chicken. Make sure the chicken is the most delicious as possible, so it takes a long time ( i feel so Grateful to mr. luyen)
Boiled chicken, chewy, smell , very fesh meat. " I Swear" in Saigon to eat chicken want to anorexia to the neck. I have to eat up to 2 times. I've been in Dong Hoi for 2 days and 2 nights and I have to visit the restaurant twice and you know how delicious it is.
I order one boiled chicken, one noodle is made by the water boil chicken, two water bottle. OMG, so many hahaha, if have a group about four people íts okay. The food have many so i cant eat all haha
When i payment so suprise because i dont think why so cheap hahah i cant belive on my eye, why why why. This food really good… oh must come to try
TWO HUNDRED NINETY THOUSAND VIET NAM DONG (290.000) HAHAHA.
oh by the way, i introduce hotel i stay is HOTEL GEMINAI, they have grapefruit sweet must try.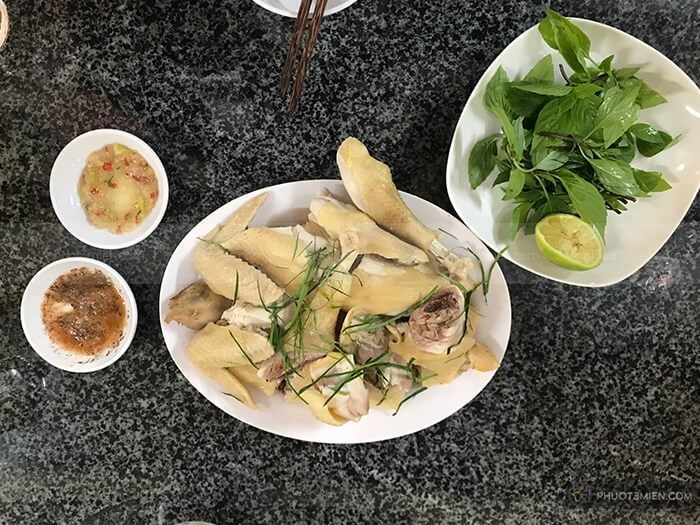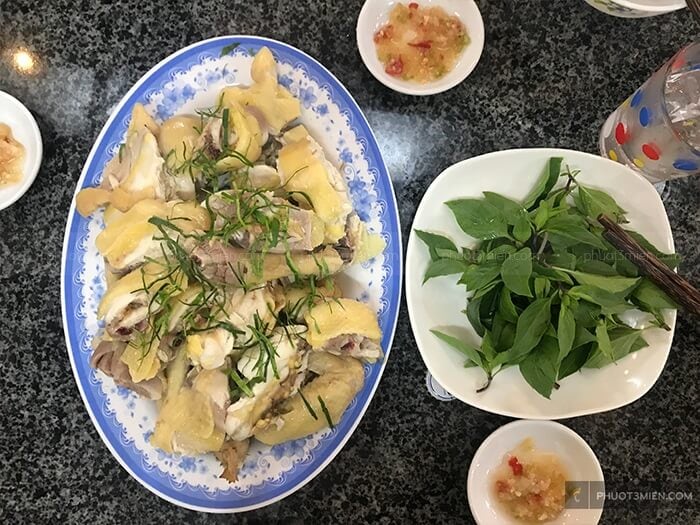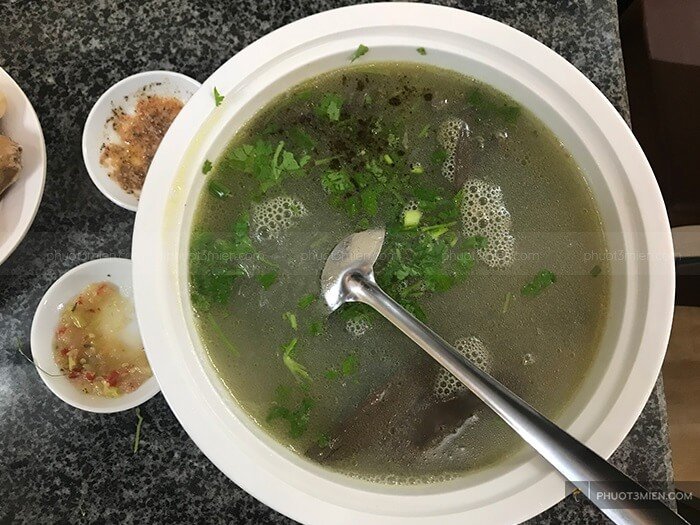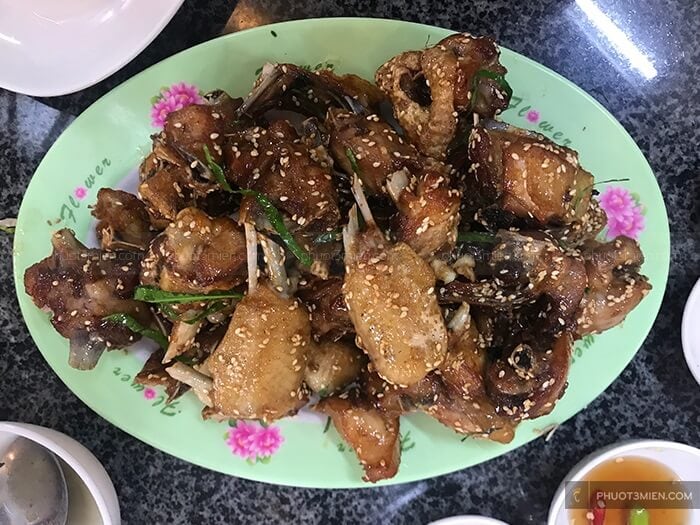 Thank to Mr. Luyen ( the owner Luu An restaurant)
Come here to enjoy delicious food also served wholeheartedly by the owner, His restaurant is famous in Dong Hoi, Don't miss the place with so many great things, really like here i will come again when i back Dong Hoi.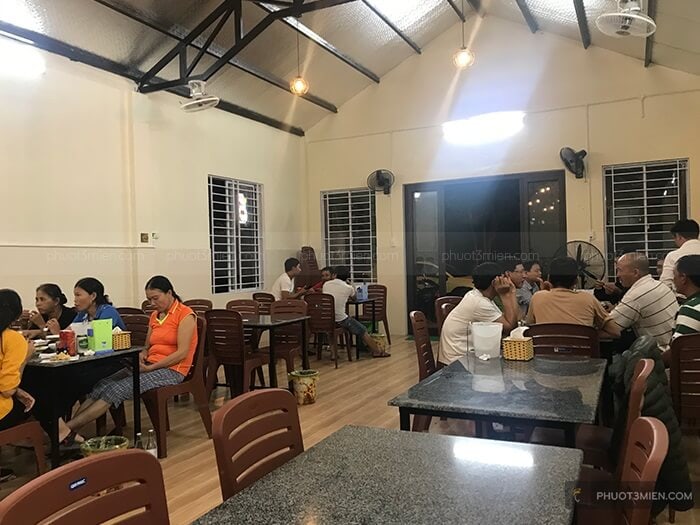 Before back to Sai Gon, i stopped by to eat again, belive me im sure you will like many dishes in here.
At the
At the end of the article I have to put some articles about the places I have visited in Quang Binh. Be sure to read it, guys
Article writing: Trung Nguyen