This is the second time i travel to Quang Binh, i also had determinated to find a hot coffee shop, and then i will write an article summarizing the cafes in Dong Hoi Quang Binh for your reference. I'm an IT worker, for me, coffee is an indispensable thing every day, go to work or hang out, i always drink coffee, it's make me sober.
For me, not only coffe tasty but also the space must have comfortable and felling relax, nice food and reasonable price, not too expensive. I also checked in some shops and it was quite ok, so please rest assured.
Now follow me to discover the best coffee shop, here are some nice view in Dong Hoi. Especially, the first restaurant has grapefruit and sweet potato tea.
Geminai Hotel & Cafe in Dong Hoi
"Geminai" is a combination between coffee shop in hall of the downstairs and hotel in upstairs. Located close to Nhat Le River, The frist impression this restaurant is decorated by many colourful sofa, quiet and comfortable space. I just want sit here all day :)))
Here they have lunch and dinner services are available, most of which are for tour guests. Especially, they have a special desert is " sweet peans", sold out fast like a wind, about evening is out. Remmember to try it, so delicious.
There are delicious grapefruit and sweet potato tea, can you order they will ship, I heard the owner said that.
Address: 56 Nguyen Du Street, Dong Hoi City, Quang Binh Province.
Phone: +84 232 393 8888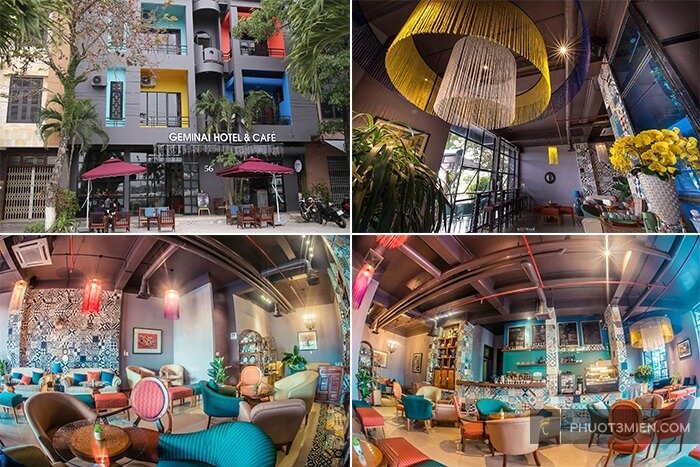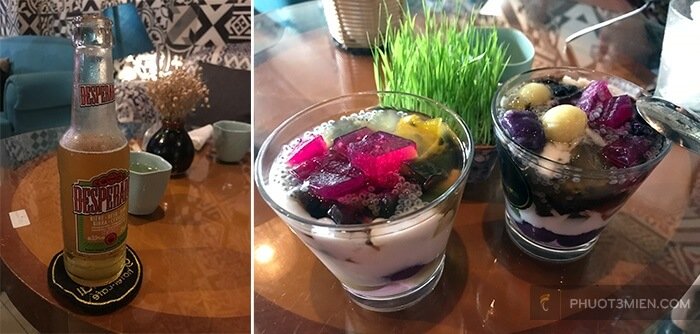 BayHops Cafe in Quang Phu
If you have come visit Quang Phu Sand Hill, you can to come by this shop because it's very close. The shop is hard to see, because it is not in the front, but on a two-way dirt road
This is a best choice with the people fall in love with the nature of the wind, sand, and sea, when you come here you will be enjoyed, asmosphere is fesh, you can smell of the sea, sightseeing view so beautiful, uow wow wow, i really really want to reccomand you come here, not regret.. hahah
The same drink another place so i dont mention it, the price it's okay.
Maybe the Space so sparkling the i saw many photograper come here make a album wedding.
Address: Nhan Trach, Bo Trach, Quang Binh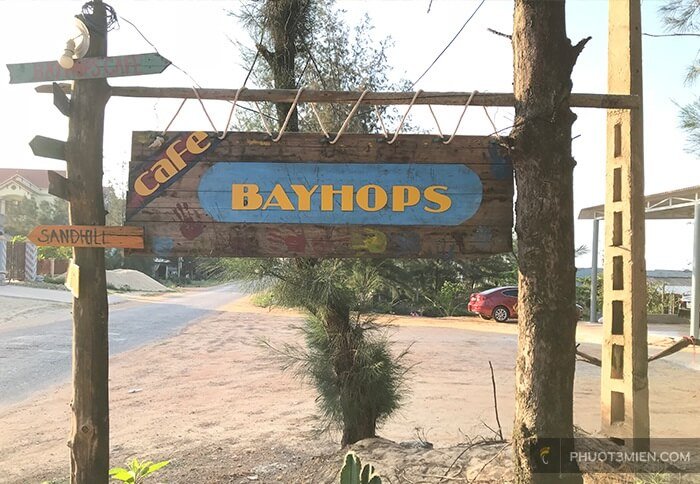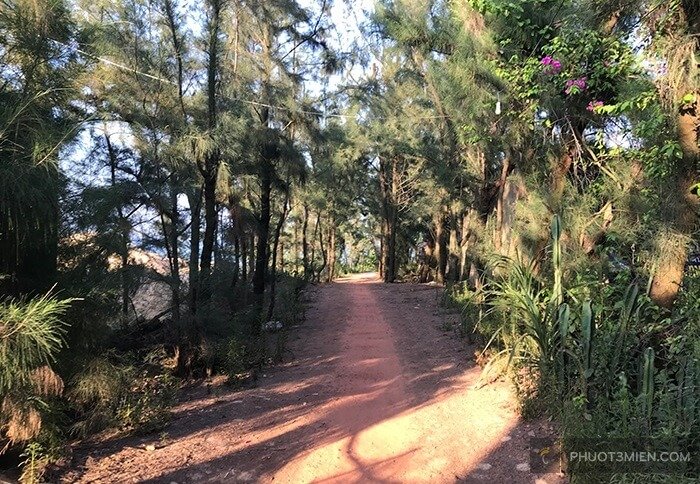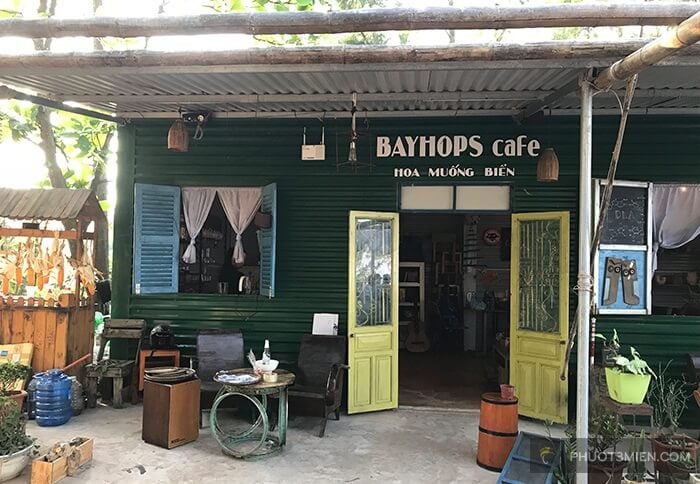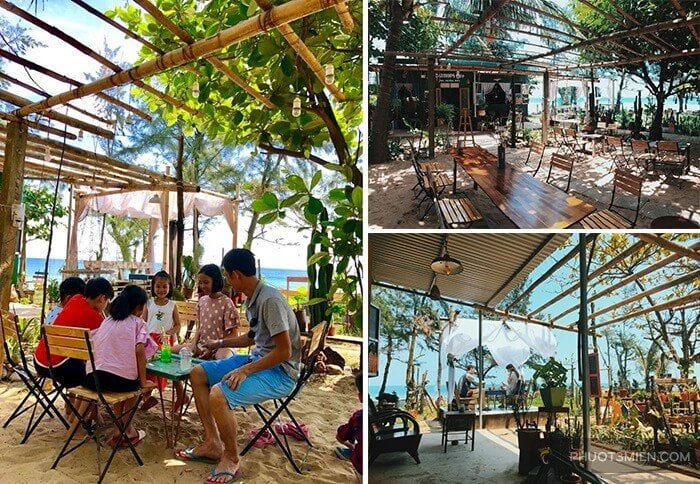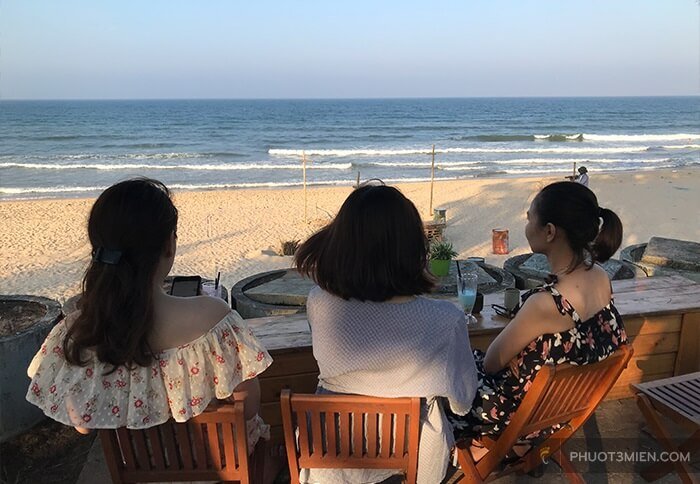 Adp homestay & Cafe
Leaving aside the chaos, worrying, immersed in the sweet, quiet, "feeling" space with colorful leaf door … This place is a combination of homestay model and cafe
One of the cafes in Dong Hoi has a unique design. Sipping a wave of coffee, swinging in the melodious music, flipping through the pages of old books … it will be a great feeling that only in ADP Homestay & Coffee can have.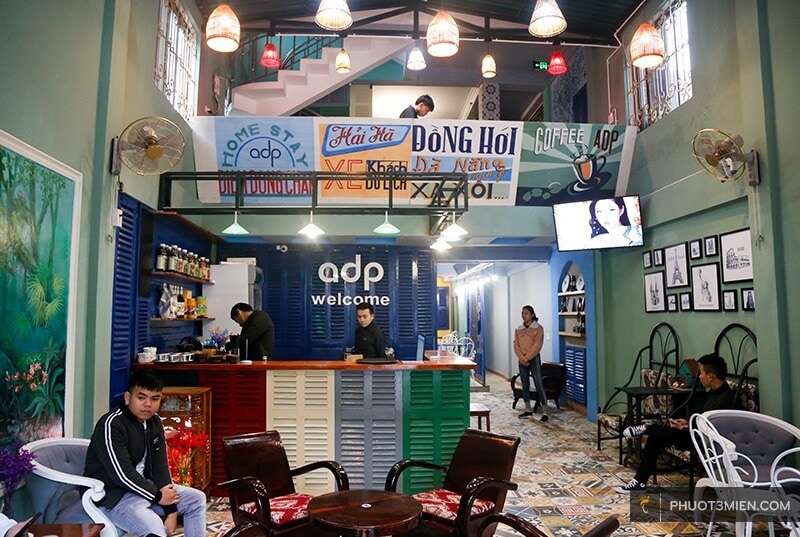 Can call here is a cheap coffe shop haahah, alway discount 10% for student come to read a book. Love !
Address: 42 Le Quy Đon. Đong My. Đong Hoi (near a park Đồng Mỹ)
Hotline: 0888 767 789 – 0975 679 789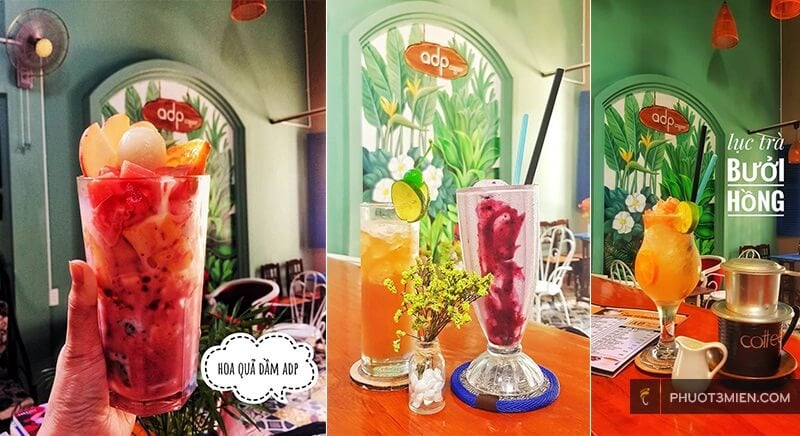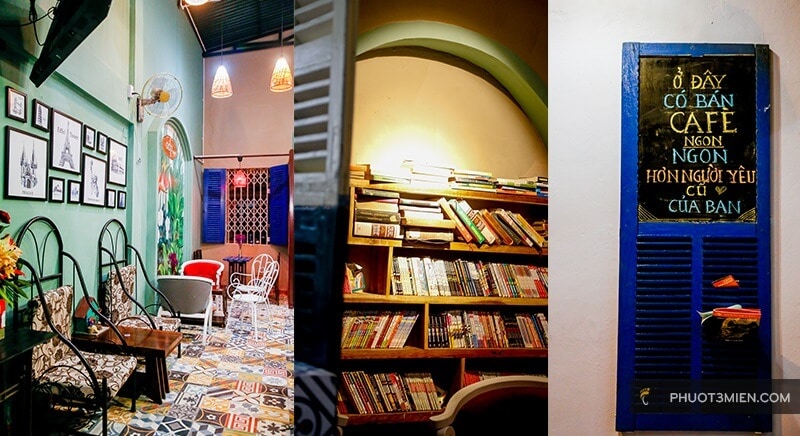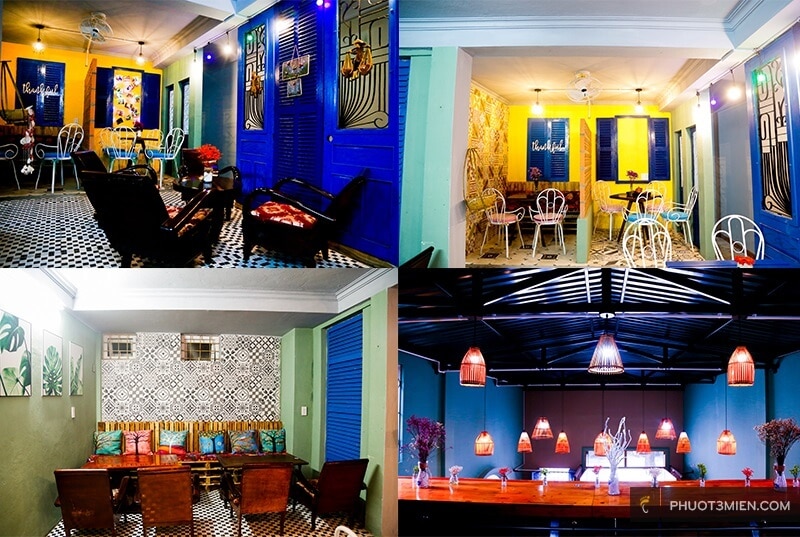 Coco' Coffee in Dong Hoi
The shop is designed  nicely, the main material is made of bamboo. Surrounded by fish ponds, and planted with trees
I had visited the shop , the 2 times back here i still say love it. However, there is a feeling that the inside of the table is not suitable, more like a restaurant. The rows of chairs and tables next to the lake are better.
At night, the shop lights up the lights exactly shimmering, along with beautiful decor. This is also a cafe in Dong Hoi I want to introduce to you
Address: 57 Nguyen Huu Canh, Hai Thinh Ward, Dong Hoi City, Quang Binh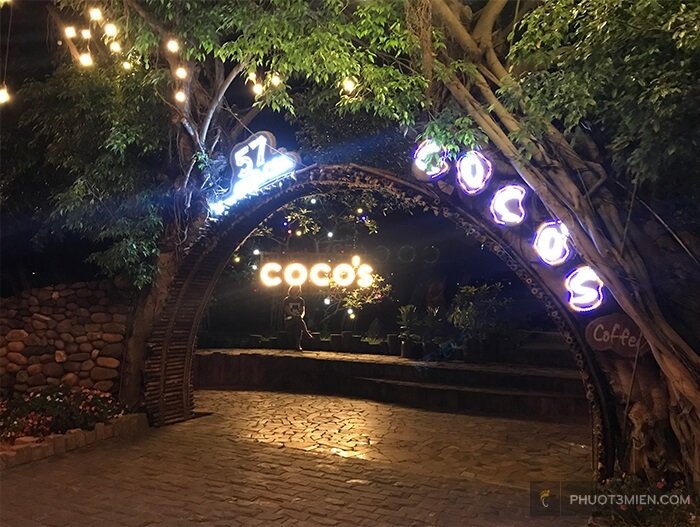 The Rustic Coffee
"The Rustic Coffee" gives you an impression of the layout  cafe in Dong Hoi, on Hai Ba Trung street. It is have two floors with Rustic / Retro styles, both modern and classic that are very eye-catching, i guess your camera will be worked continuity because this spaces really impressed for virtual check in.
Send for The Rustic 10 point hahaha, not only delicious drinking, set up drink perfect but also the cheap price. In Dong Hoi, there is hardly to find any restaurant that has many delicious dishes with reasonable prices. Staff are enthusiastic, nimble and happy with customers.
Surely you will not be disappointed with selection here.
Address: 5A Hai Ba Trưng, Đong Phu Ward, Đong Hoi City, Quang Binh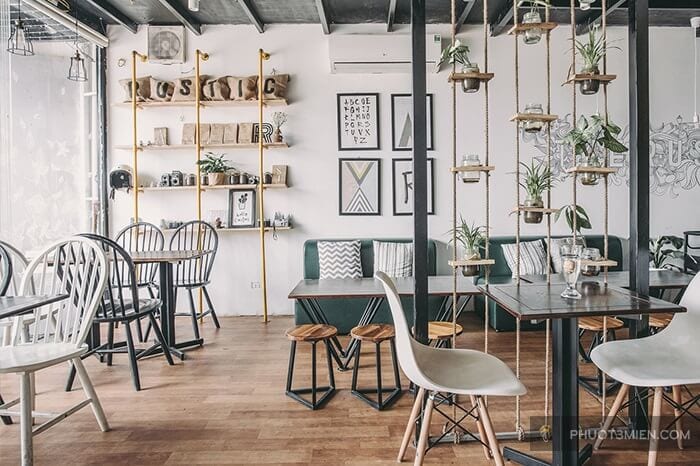 Paven Cafe
Paven Cafe is designed with the main color of warm brown yellow. You will be extremely surprised by the beautiful of the art drawings on the wall, the streets, the shops, the liana, the bike … all the different images become extremely harmonious. So a very alive whole.
This restaurant has a classic décor in Italian style.
Address: 3rd floor, Friendship hotel. 22 Guo Xuan P fine copper. City Dong Hoi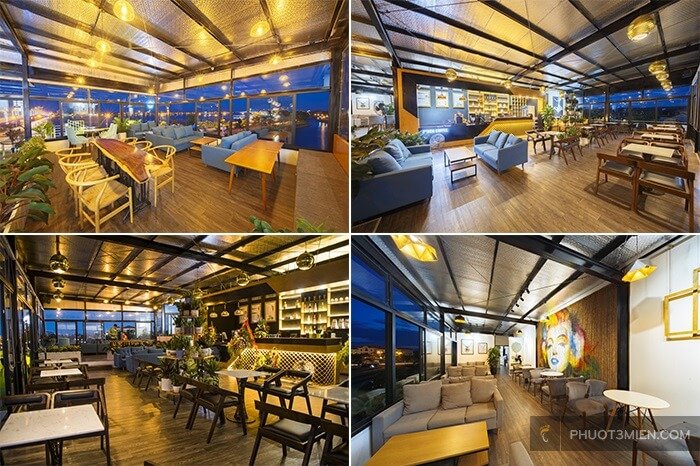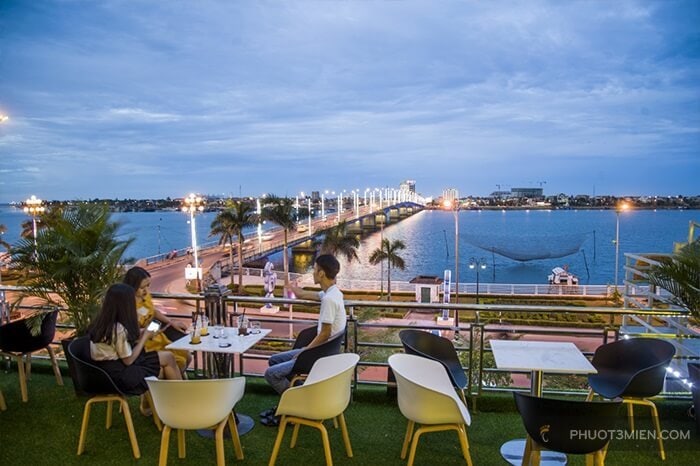 Iris Bar & Cafe
Nice view, airy, andorn decor luxury style, im sure you will be liked it, the drink i give 8 point it okay about price :))
Address: Baoninh Beach Resort, Vo Nguyen Giap Street, Dong Hoi City, Quang Binh Province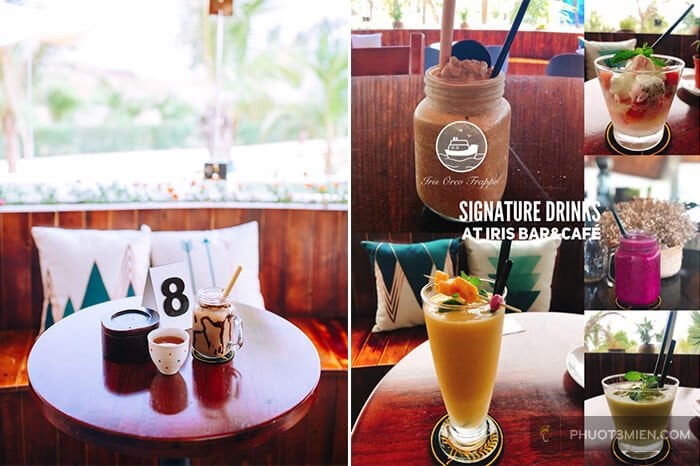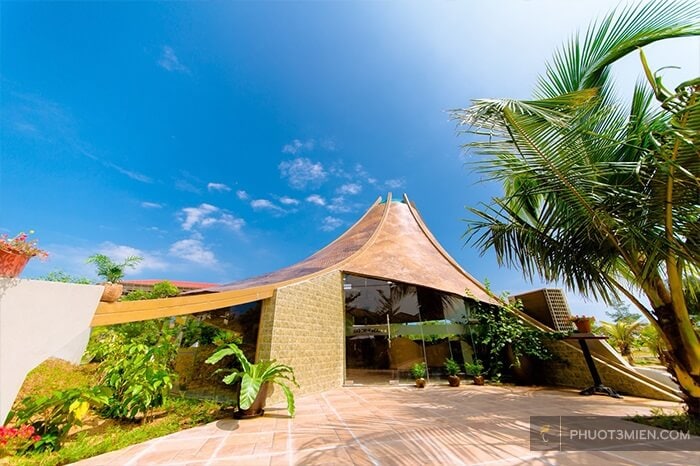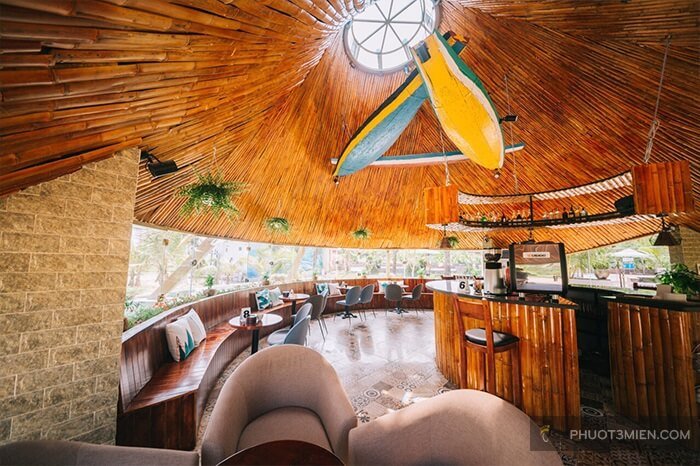 Square Coffee
"Square Coffe"  has a prime location, opposite Quang Binh Quan located in the Tuan Viet shopping mall campus. Breakfast is also served. At weekend there have some lots of customer.
If you come Quang Binh, dont miss "Square" , where have airy space, nice decor, specially the staff so lovely, friendly so come here tou can feel the best relax haha
Address: Tuan Viet Center, No. 01 Moi Qua, Dong Hoi, Quang Binh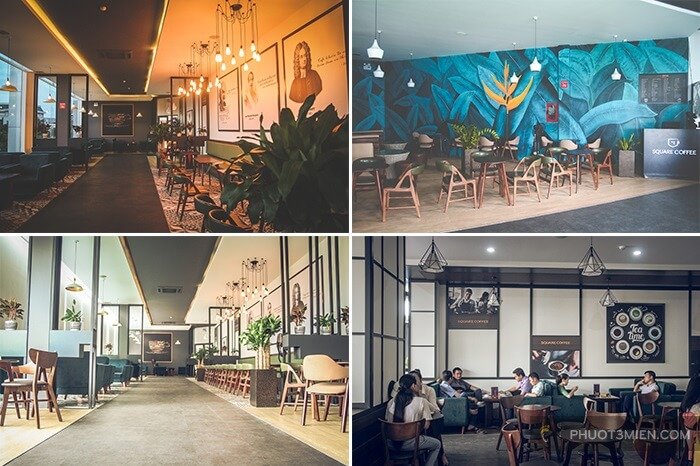 Amanda Cafe view ven sông
Amada Coffee shop in Dong Hoi has a luxurious design, inside there are private areas, spacious garden and a children's play. In addition, here also serves more delicious cuisine.
The panoramic view of Nhat Le river
Address: 25, 23/8 street, Dong Hoi city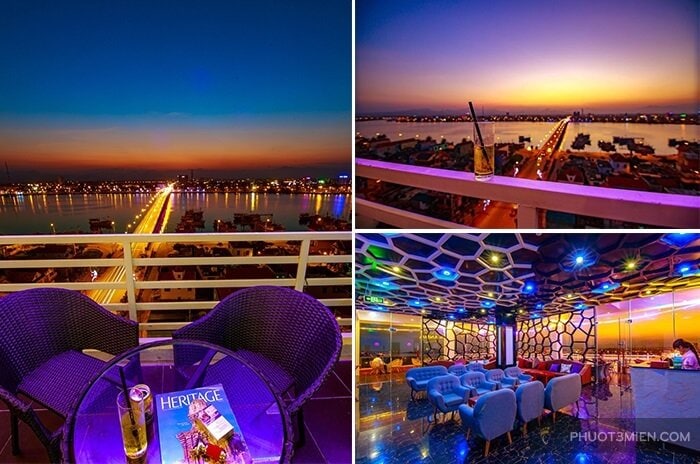 Atena Bistro Cafe
I like the style decorate of " Atena Bistro Cafe" simple but no less luxurious. They have a menu food diversity, asian or European food are available serve. The staff in here really enthusiam, friendly, i like that. About the price i feel ok can pay :))
Atena Bistro Cafe in Dong Hoi is located right near Quang Binh Quan, a famous historical monument of Dong Hoi city.
They  has 3 floors and designed in a youthful and modern style suitable for virtual living.
Address: 04 Le Loi, Đong Hoi City, Qunag Binh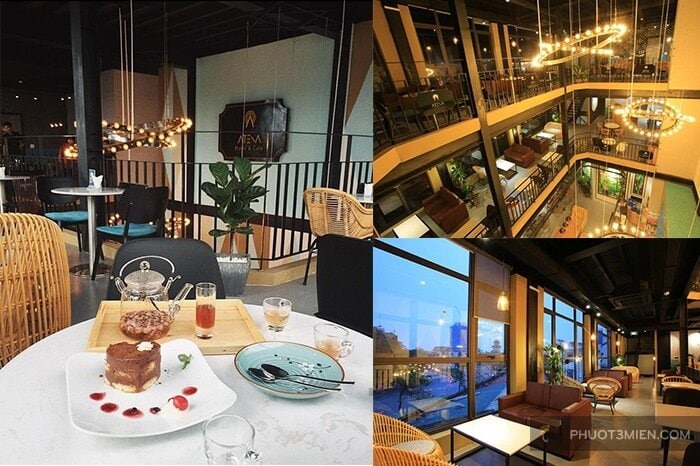 Tree Hugger Cafe
Although the space of the restaurant is small but they extremely lovely layout is very popular with many young people in the city and tourists.
As the name of the restaurant,which has many trees around. Inside are exhibited and sold many items from nature such as children, wood, sedge and pottery …, all with very own, very distinctive features of Tree.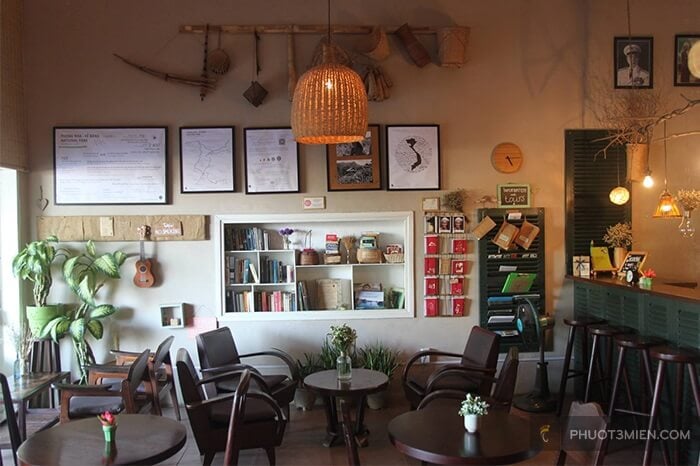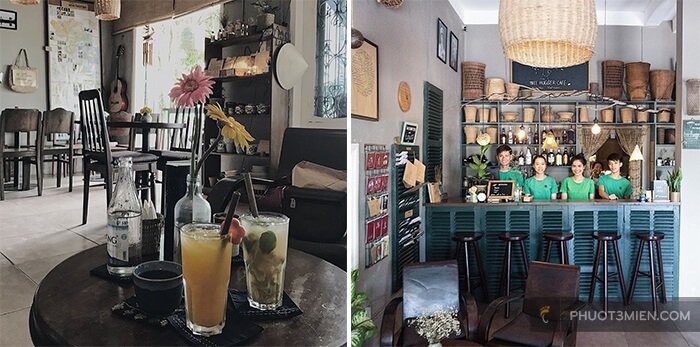 Tree Hugger is a cafe in Dong Hoi with many beautiful corners that bring people to feel cuddled, soothing as in a peaceful place. The advantage of that cafe is that you can drink coffee while watching the beautiful Nhat Le beach.
Address: 30 Nguyen Du, Dong Hoi City, Quang Binh
Hopefully some of the above information will help you find a nice view cafe in Dong Hoi. Experience the space and enjoy delicious drinks,  with fun travel
Viết bài : Trung Nguyễn