I just had a self -sufficient trip in Quang Binh too not long ago. I have research some Hotels and homestays in Dong Hoi Quang Binh, now share again for your reference.
Personally, I prefer to stay in Homestay, must be a true mean a homestay . Being with a native of Quang Binh, from them I will learn new things
Remember, if you want to travel to Quang Binh, you should visit at the time after Tet holiday to the end of May. When you have a schedule specifically, book a hotel or homestay in Dong Hoi as soon as possible to get the best price
And then, this is a list hotel, homestay in Dong Hoi with the best deal include price and service hahah
Homestay in Dong Hoi Quang Binh
The last trip, i choose stay at homestay. I really excited beacause i learn a lot of interesting things. Morerver, i can savings fee for self-sufficient Quang Binh trip
#1 Sealand Homestay Đồng Hới
Located in lane 105 Nguyen Thi Dinh, Bao Ninh Commune. Very close to Bao Ninh beach, about 600m, the walk is great.
Homestay is rated 9.6 on booking.com and tripadvisor, so you can know your service is good. Having a motorbike rental convenient.
The owner will advise you a place to go very enthusiastically.
Contact booking Ms Thu: 0978 211 325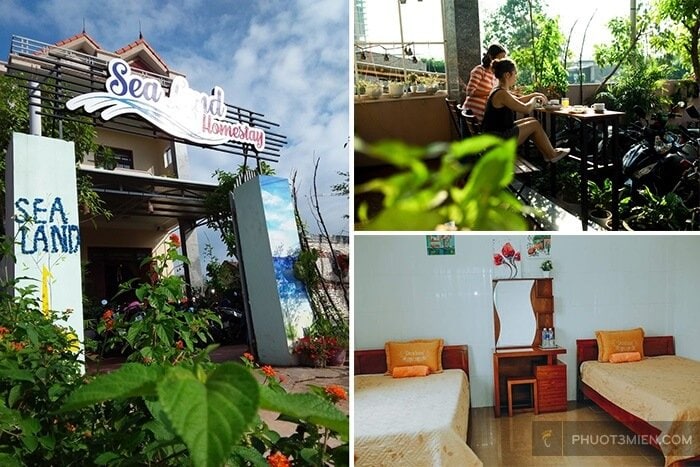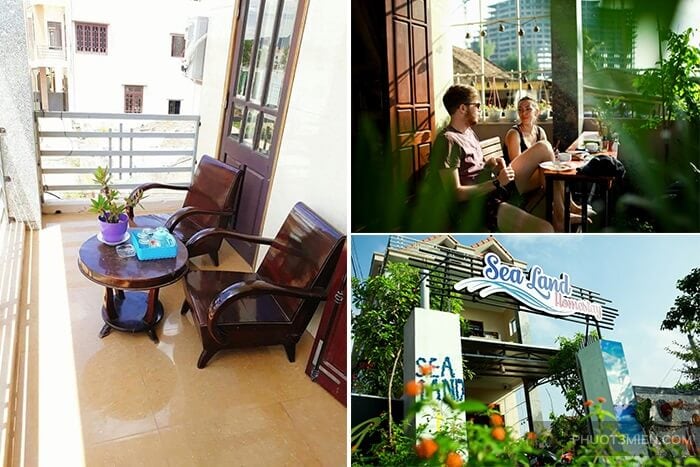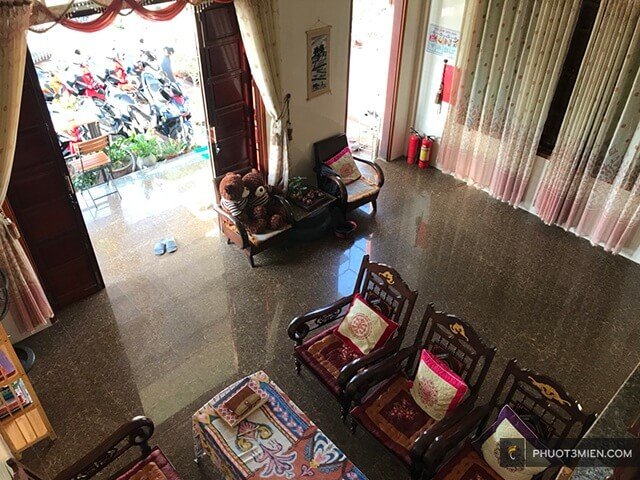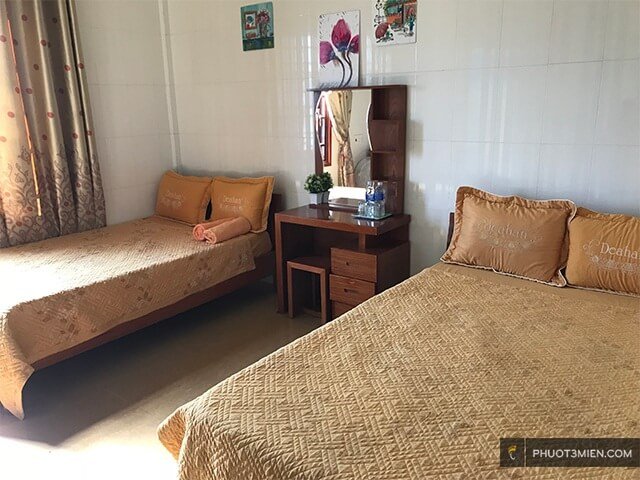 view article: Review Sealand Homestay
Link on booking: https://www.booking.com/hotel/vn/sealand-homestay.vi.html
#2 Geminai Hotel & Cafe
This is a hotel in Dong Hoi that is not a homestay, but I will also add to this list because of the beautiful, clean view and decor close to the banks of Nhat Le River. Room rates from 300.000 VND ( about 15$) to 650.000 ( about 30$) depending on the room type. There is a spacious 4-bed room for the whole group
Geminai Hotel & Cafe in Dong Hoi only provides private rooms, not dorm beds.
The highlight of Geminai hotel & Cafe Quang Binh is that the cafe space in the lobby restaurant is very beautiful and free to live virtual and full of delicious dishes, both European and Local food, so it is very convenient.
Especially delicious sweet potato and grapefruit tea,  remember to enjoy it.
Has an extremely cute mistress: D
Address: 56 Nguyen Du, Dong Hoi City, Quang Binh Province
Phone: 0232 393 8888
Websiet: geminaihotel.com
link booking: https://www.agoda.com/vi&hid=1177640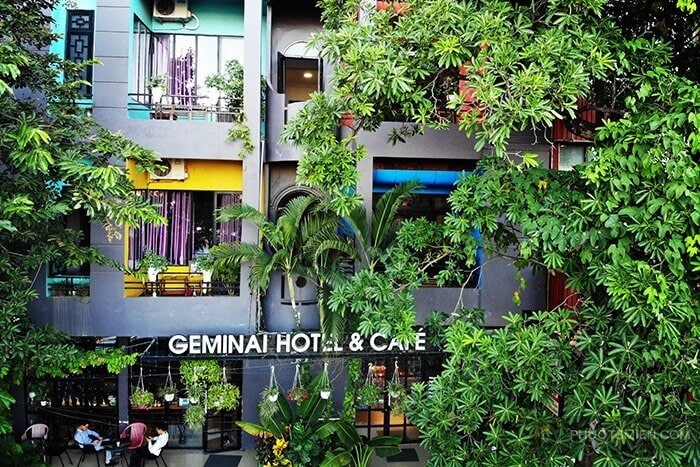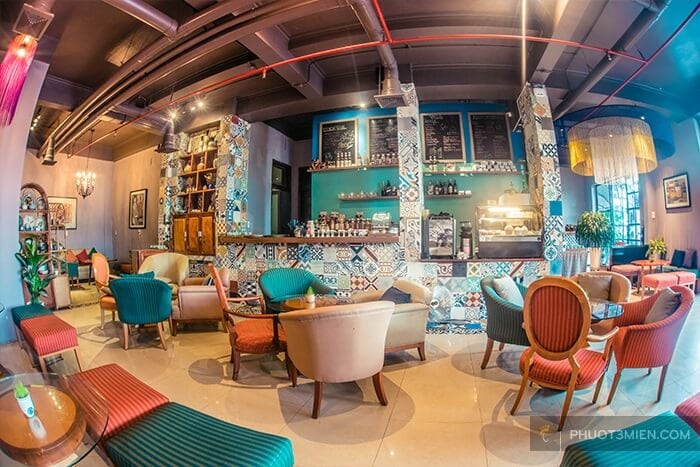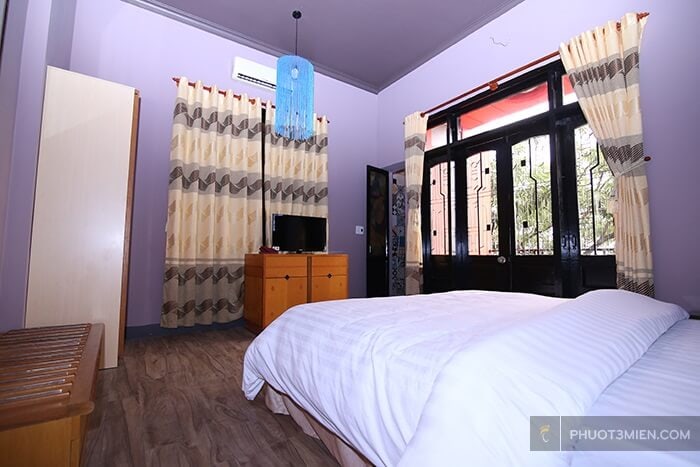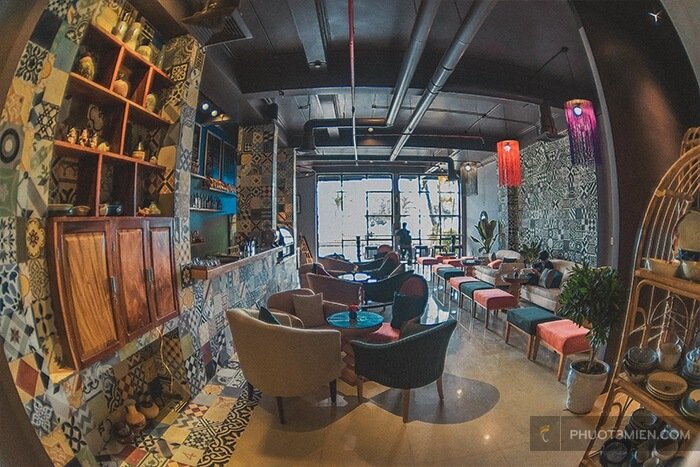 #3 ADP Homestay at Dong Hoi city
A new homestay in Dong Hoi for your reference. Located on Westerner Town of Le Quy Don in Dong Hoi City
Address: No. 42, Đồng Mỹ ward, Đồng Hới city, Quảng Bình province.
The homestay was designed and renovated with more than 100 louvers. with the concept of design "The house has many windows and people have a lot of compassions. Each window is a compassions. Discover and unfold with the timeline of the doors of yesterday"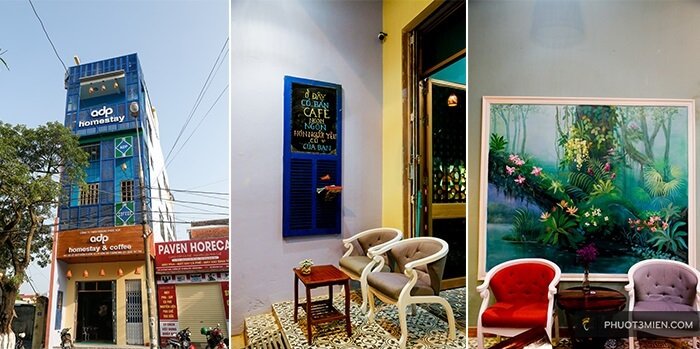 Differences of ADP Homestay Dong Hoi with other homestay:
Special design with more than 100 different size louvre doors
Conveniently located in the city center, close to the park, next to the beautiful beach, located on Westerners Street -> extremely convenient for travelers to travel and visit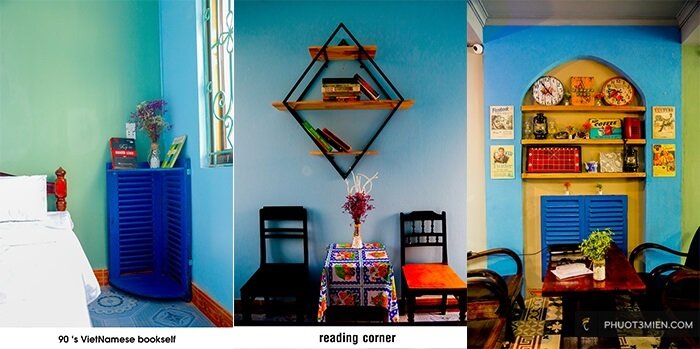 Renting rooms here can go out around Dong Hoi:
Close to the train station. 3km, Near center.100m, Near legendary Nhat Le Trang beach 1km, Near beautiful Bao Ninh beach 1km, Near vincom 1km from trade center. 50km from Phong Nha Ke Bang National Park
There are different types of rooms (depending on the number) -> saving for visitors, There are special dorm rooms designed near the gui as a family price only 130k / person including breakfast.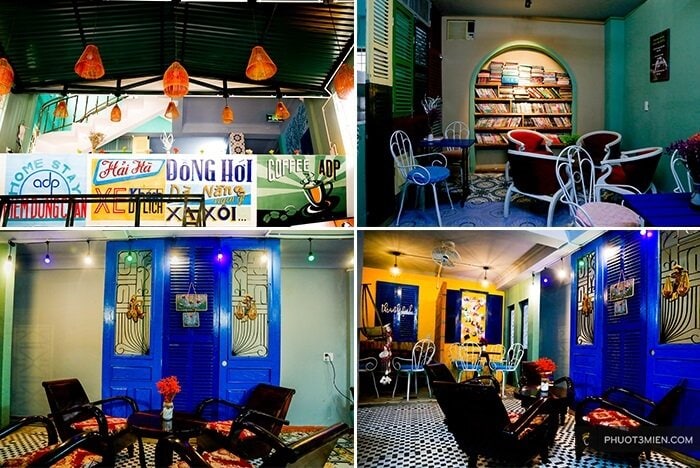 Antique furniture from the 90s: from beds to cupboards, tables and chairs, etc. Can remind you of a house when you were 5 years old.
Space close, clean, airy. Extremely convenient with combined coffee service. Rich drinking menu, updated hot drinks of youth
Impressed with the space with many doorways. There are also plenty of good books to serve the guests. Many corners with many styles for you to enjoy virtual life
Hotline for booking: 0888 76 7789 – 0975 679 789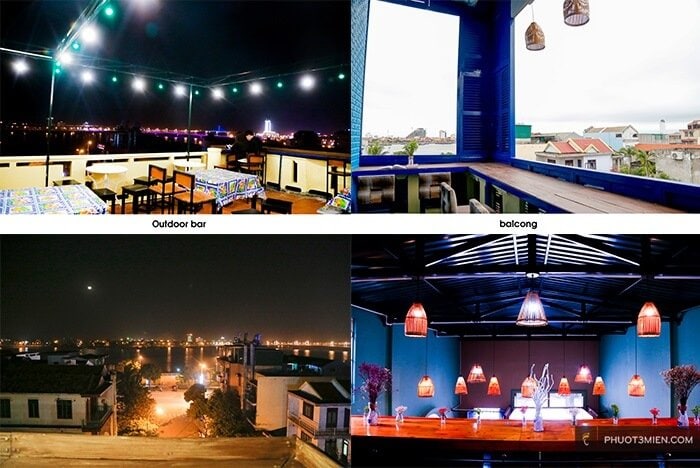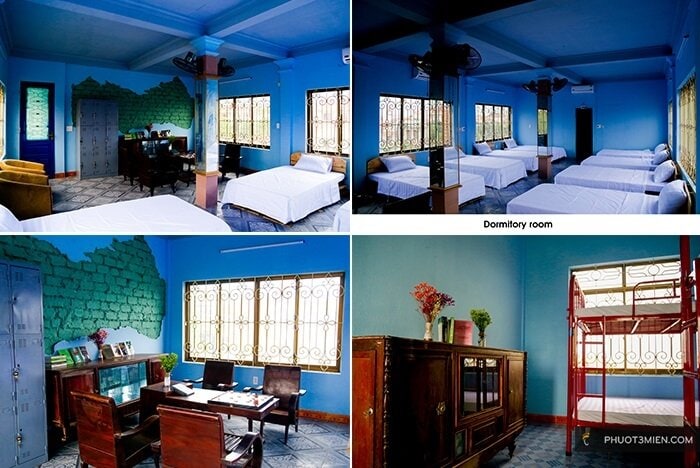 #4 Coi Xay Gio Homestay in Bao Ninh Beach
Newly built Bao Ninh homestay. Quiet and Full of Virtual Living in Dong Hoi
Windmill Homestay is a peaceful little corner in the coastal city, is an ideal place for those who are looking for a peaceful, cozy environment, away from the noisy, tired everyday.
Here you can freely enjoy doing what you want as your own home so freely move, live, play ..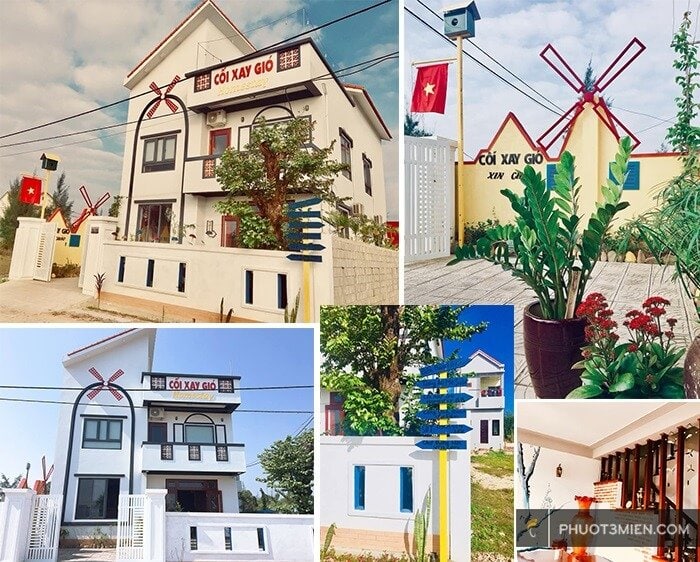 The homestay is very close: Bao Ninh beach (only 5 minutes), Nhat Le beach (10 minutes) from Dong Hoi market, lotte, vincome, night market (7-10 minutes) ….
Inside the house are fully equipped with gas stoves, dishes, cooking spices and personal belongings (towels, brushes, shampoos, bath repairs, slippers …)
Rental motorbikes, cars at preferential prices. Car and motorbike parking available. In particular, WIND GRILL always happy, warmly welcoming you, wholeheartedly helping, guiding the delicious and nutritious restaurants and entertainment places in the Sea.
Phone: 0905 959 388 (Dung) – 0703 236 113 (Minh)
Add: Alley 371 Nguyen Thi Dinh – Bao Ninh – Dong Hoi – Quang Binh

: https://www.booking.com/hotel/vn/coi-xay-gio-homestay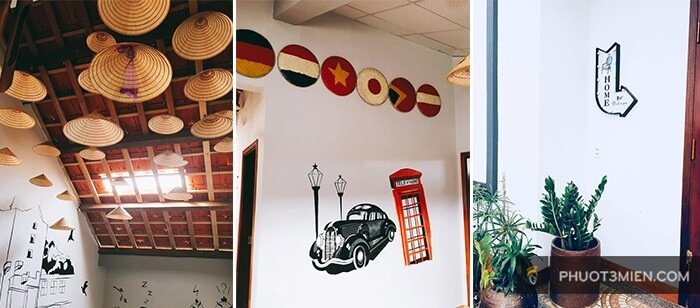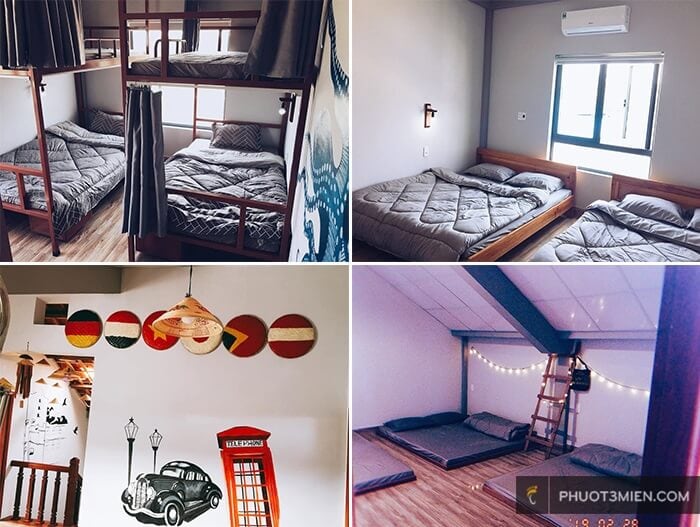 #5 Barefoot Homestay & Bar
A homestay in Dong Hoi has a great view, when I arrived there was a group that took photos of virtual wedding. There are only 4 rooms and there is a dorm room.
This homestay is divided into 2 separate areas. Rest and play area, location is a bit difficult to find offset the beautiful surrounding space by the river.
I can see the number 2, but this homestay rented a kayak to go out to the river (I tried).
There is a bar and food order too. Anyone who does not stay here in the afternoon, can visit here to relax is also quite good.
Phone: 0232 3939 789
Address: Alley 404 Nguyen Thi Dinh, Ha Thon, Dong Hoi, Quang Binh
Booking: https://www.agoda.com/vi&hid=5034997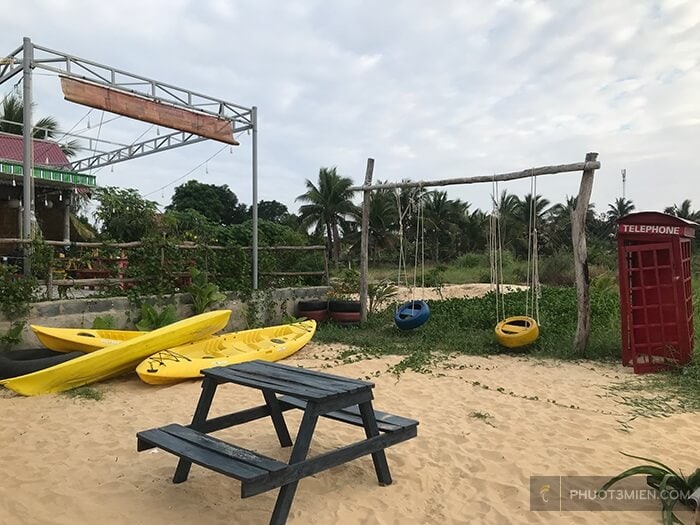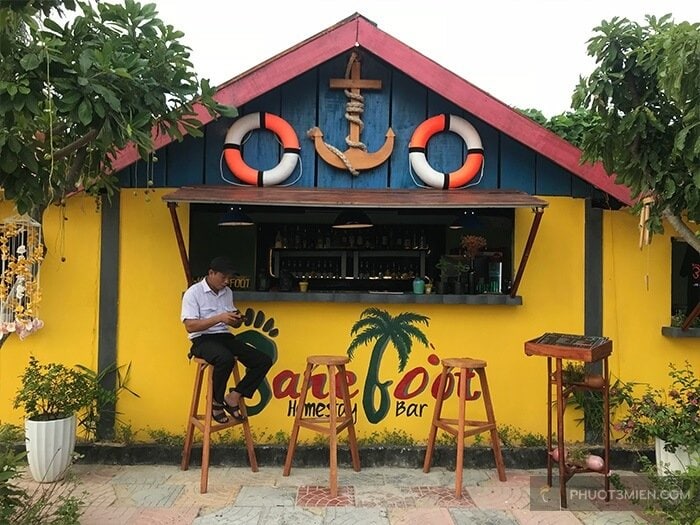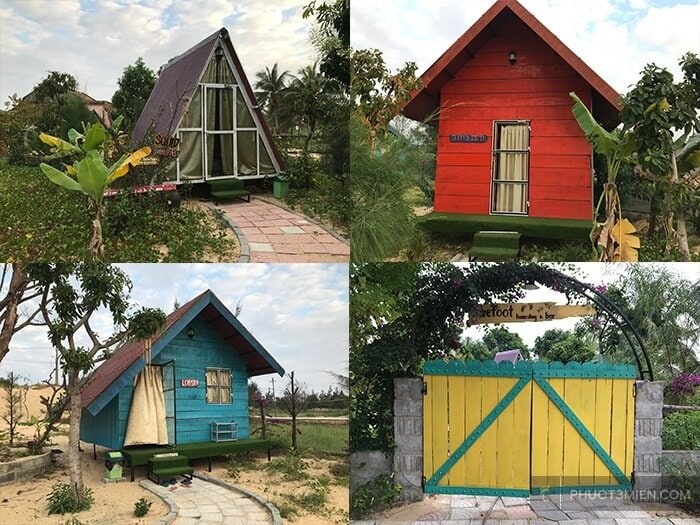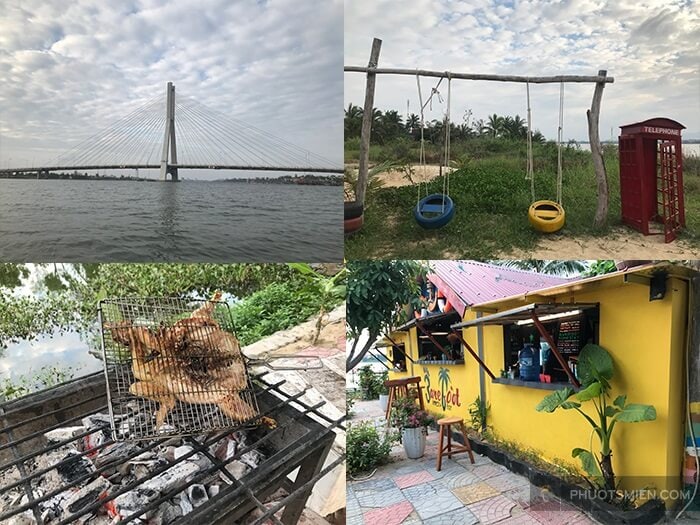 #6 Ruby Homestay Dong Hoi
Ruby Homestay, where lovely just a five-minute walk from the center of Dong Hoi city and the well-appointed Rooms.
Homestay is 4 km from the airport, 1.5 km from the station, 1 km from Bao Ninh beach, Nhat Le river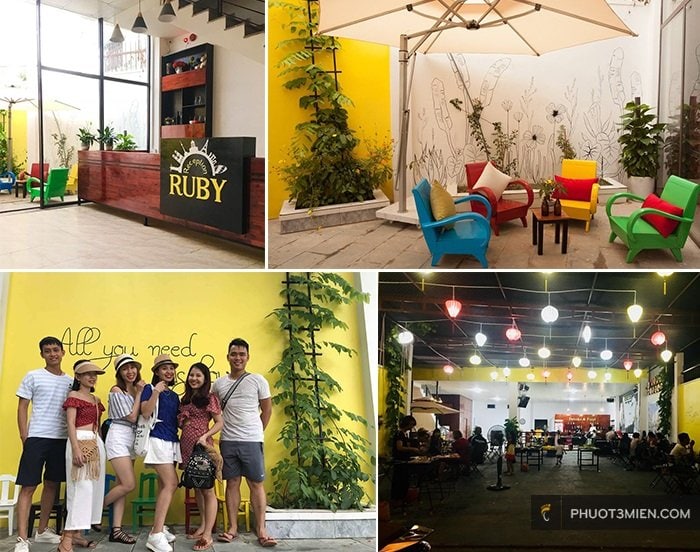 Địa chỉ: 16/14 Lý Thường Kiệt ,Đồng Hới, Quảng Bình
0.5km and located right to shopping centers or catering services.
Spacious yard to organize a BBQ party for your group. Friendly and enthusiastic staff.
Room rates here are also advantages of Homestay: dorm room only 80k / person
Hotline: 094 272 1881 (C. Thuy)
Address: 16/14 Ly Thuong Kiet, Dong Hoi, Quang Binh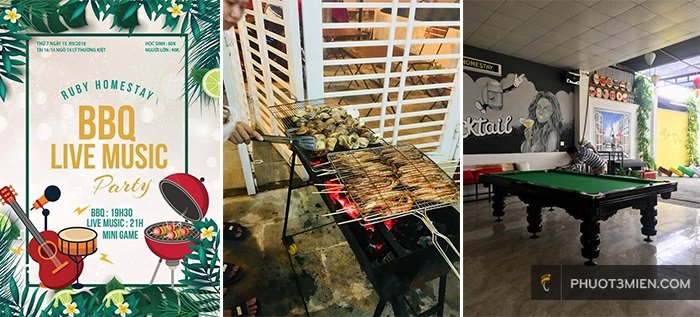 #7 Tom's House Homestay
Address: 41 Hai Bà Trưng, Dong Hoi City, Quang Binh, is one of the bustling streets, focusing on many places of entertainment, eating and drinking in the city.
Homestay go to Dong Hoi airport about 5.5 km and 3.5 km from Dong Hoi station. Near bus offices, very convenient for move and visit.
Walk about 10 minutes to Tam Toa church and Le Nhat Le river. Nhat Le Beach, Quang Binh Quan, "Me Suot" Monument … are also within 2-3 km
Dong Hoi Homestay has a beautiful location, spacious and clean rooms with prices from only 250,000 / 01 room, free shuttle bus if booking from 2 nights is an ideal place for travelers to stay and rest. when traveling to Quang Binh.
Telephone booking: 0935 460 495 (C Tham)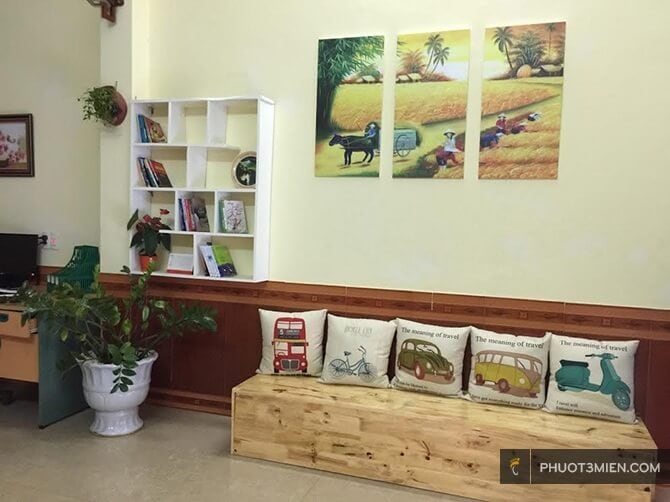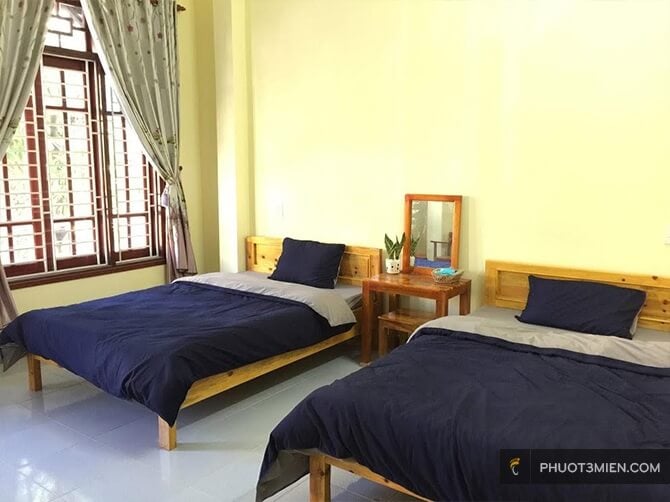 #8 Ocean View Homestay Dong Hoi
Address: Truong Phap Street, Quang Phu Village, Dong Hoi City, Quang Binh. Near the Quang Phu sand hill
Phone: 0232 3810 686
This homestay has many foreign guests. I find on Agoda very good prices always, more than 100k a night, 60% sale of the day
Link to review and book a room: https://www.agoda.com/vi&hid=761507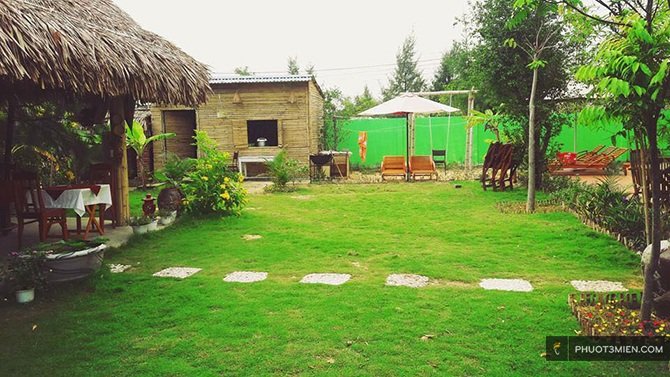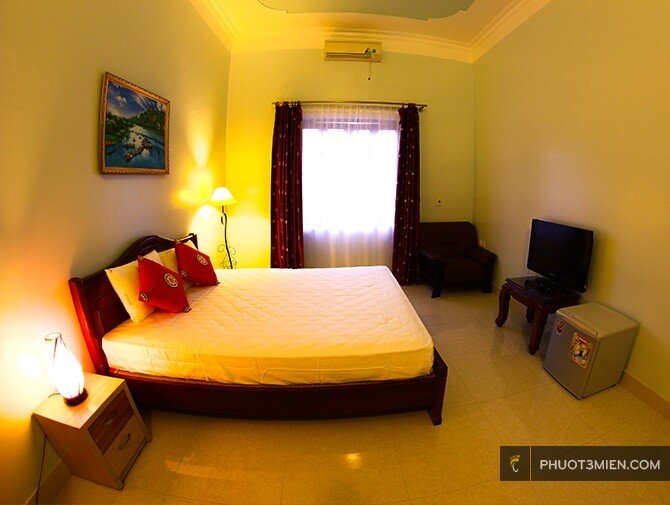 Beside, if you want to choice homestay to stop near Phong Nha to explore many places, can you refence some list below.
#9 Beach House Homestay
Address: 189A Truong Phap, Dong Hoi City
Deal for a room really good up to 100.000 VND
Link book room: https://www.agoda.com/vi&hid=2412348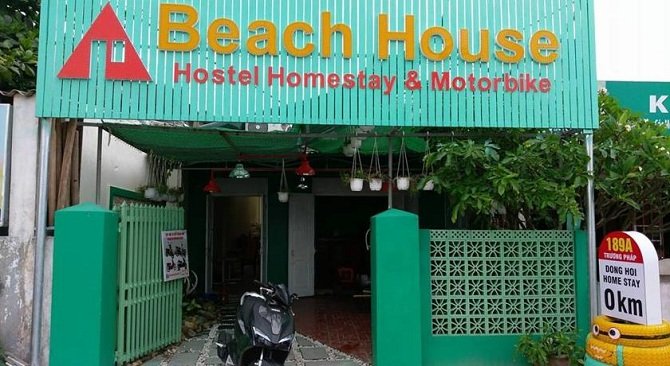 #10 Van House Homestay
This is also a homestay in Dong Hoi, address: 2 Quang Trung, Dong Hoi City, Quang Binh
There are single, double and dorm rooms. The hostel has a friendly staff view
Rent from 200.000VND / night
Link đặt phòng: https://www.agoda.com/vi&hid=2538544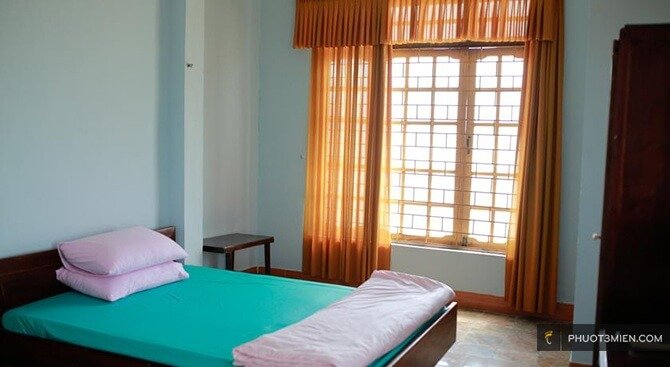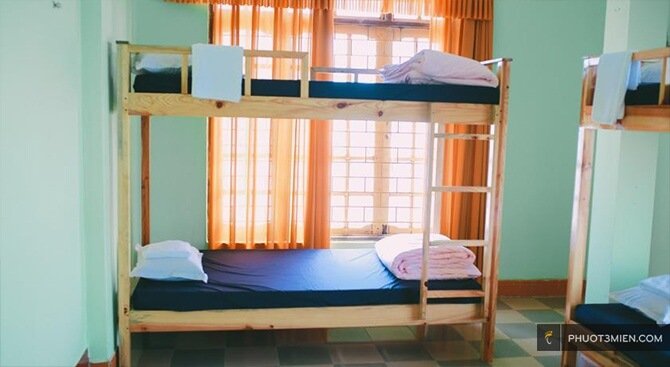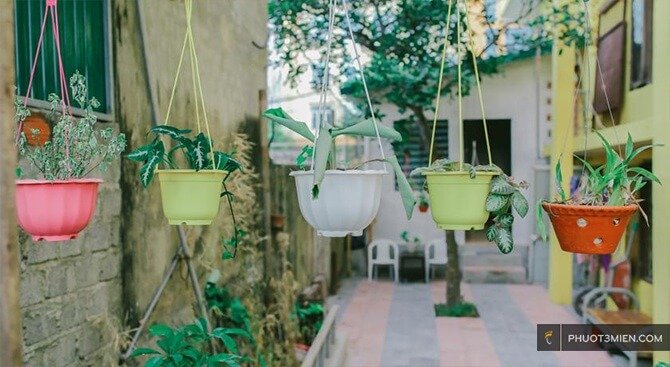 Hotel in Dong Hoi
Here are some pretty good hotels in Dong Hoi City. Please refer to it
#1 Nam Long Hotel
There have a single room, double and dorm room. Just 100.000VND/ night, morever, the room so clean heheh
Nhân viên khách sạn thân thiện, location near the harbor, parks, cafes, bars …, evening stroll comfortably. Big room but only 1 air conditioner with a low capacity, so it's hot.
The staff here really lovely,
Link đặt phòng: https://www.agoda.com/vi&hid=402853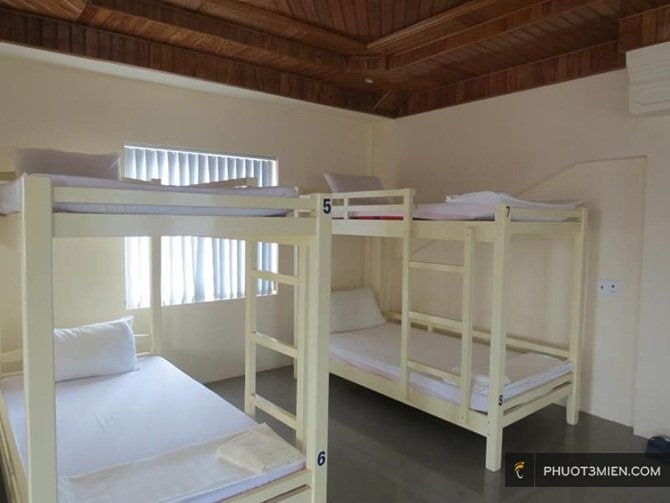 #2 Dolphin Home
Room price is only from 100.000 VND  / night
Dolphin Home is a hostel with 6 rooms: 4 double beds and 2 dormitories. Next to Nhat Le River and only a few minutes to Tam To Church or the beach.
Convenient transportation in Dong Hoi City
Link đặt phòng: https://www.agoda.com/vi&hid=3578749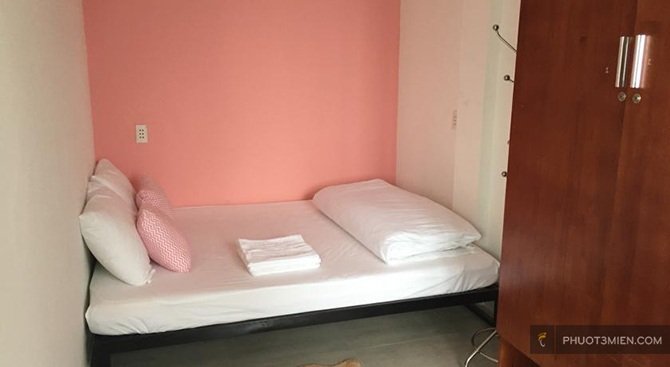 #3 Vagibi Motel
Address: 66 Tran Nhan Tong, Dong Hoi City, Quang Binh
Beautiful room. Transient. Clean and quiet. Enthusiastic hotel owner
Link book room: https://www.agoda.com/vi&hid=2549607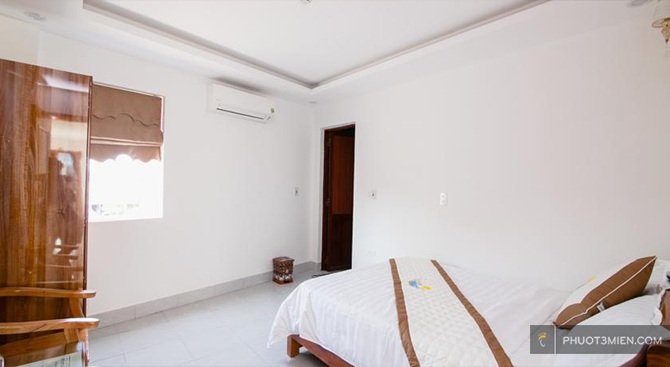 Homestay near Phong Nha Cave
The locations of Phong Nha Cave, Thien Duong Cave, Mooc Spring and Chay River Rivers are close to each other. But it is far from Dong Hoi City and it is difficult to go to these places one day
Therefore, finding a Homestay near Phong Nha will make it easier to move.
#1 Linh's Homestay
Address: Xuan Tien Hamlet, Son Trach Commune, Bo Trach District, Quang Binh Province. Take a few steps to the pier to Phong Nha Cave. Homestay near Phong Nha cave
The room rate on Agoda I see is only over 100k / night.
Link xem review và đặt phòng: https://www.agoda.com/vi&hid=1568675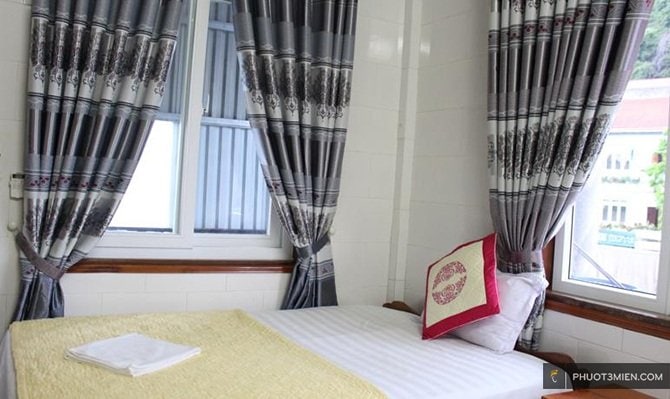 #2 Motel Phong Nha Gecko
The price is quite cheap from only 99.000VND/ night. Near Phong Nha Cave
Address: Phong Nha, Son Trach, Bo Trach and Quang Binh
Spacious room clean. Breakfast is delicious and many options. Friendly staff and lots of love with guests.
Link book room: https://www.agoda.com/vi&hid=1257973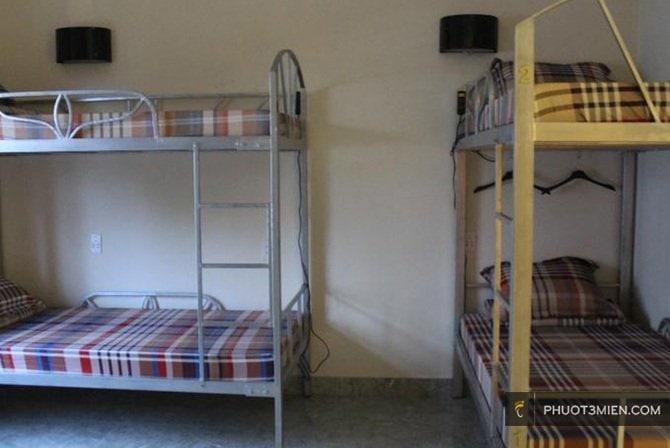 #3 Garden House Phong Nha
Located on the banks of the Son River going to Phong Nha Cave. Room rates from 350.000VND to 600.000VND / night
Link review and book room: https://www.agoda.com/vi&hid=1618427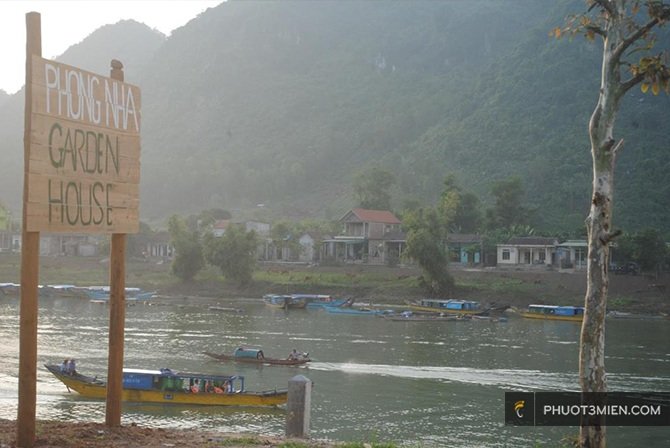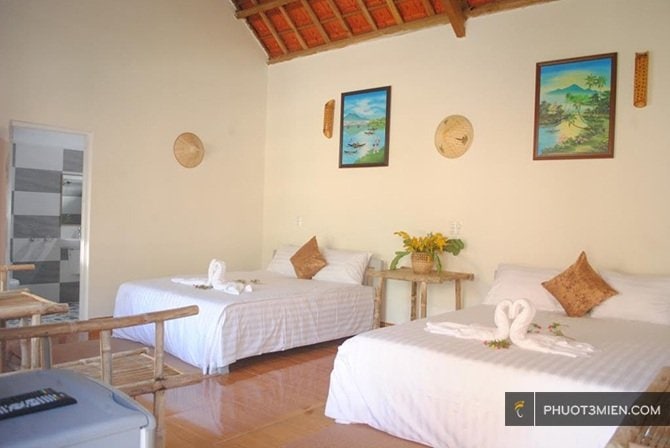 Hopefully some of the above information will help you get a Homestay in Dong Hoi. Just as the hotel has good prices for its travels
Remember to like and share