You have attendding rent car to travel in Quang Binh, discover somewhere, convinient is the best choice.The places to visit are also far Dong Hoi city. Therefore, find a car to rent to save time and save money for a trip is the best idea.
In Dog Hoi have many  service for rent car to travel for you choice. I will list some place to rent car in Quang Binh for you refer.
The price depend on location you want to come as well as the season your travel, about 200.000VND to 500.000VND ( 10$-20$)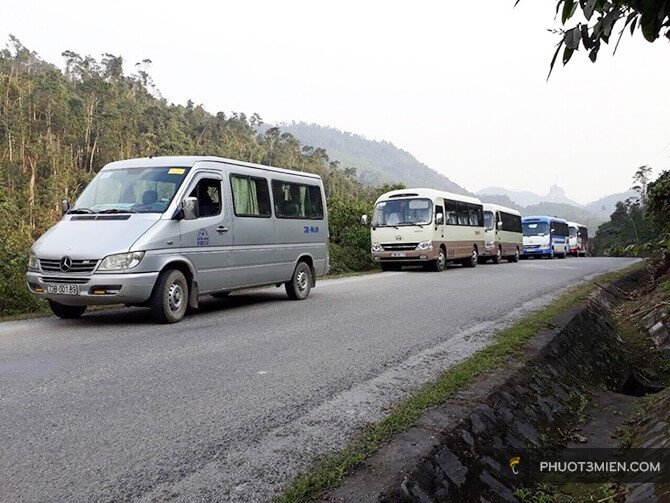 The Prestige for rental car to travel in Dong Hoi
There are plenty car rentals in Dong Hoi but not all are enthusiastic. Therefore, If you find a good places about service rental car to travel it's make your trip become  more wonderful
Experience renting a car should ask carefully before, what kind of car, maximum carrying. Places to visit during the trip, if you go to another place, how much is it charged, etc.
Here are the tourist car rental places in Quang Binh. Full range of vehicles from cars 4 seats to 25 or 30 seats.
Car rental service Thu Tung
They really enthusiam with customer, they will advice where can you go specific. Sometimes, you go to anywhere without on schedule they dont get more money is free hahah . To meet and see off from Dong Hoi airport.
The service for rent car go to Phong Nha Ke Bang, the driver is a native of Quang Binh, so he is conversant with the route as well as restaurant, places mall in Quang Binh
They available car from 4 seats to 30 seats, full option for you choice.
Price : 600.000 VND/ day
Phone: 0978 211 325( Mr Tung ) , bus pick up guests or groups to the hotel.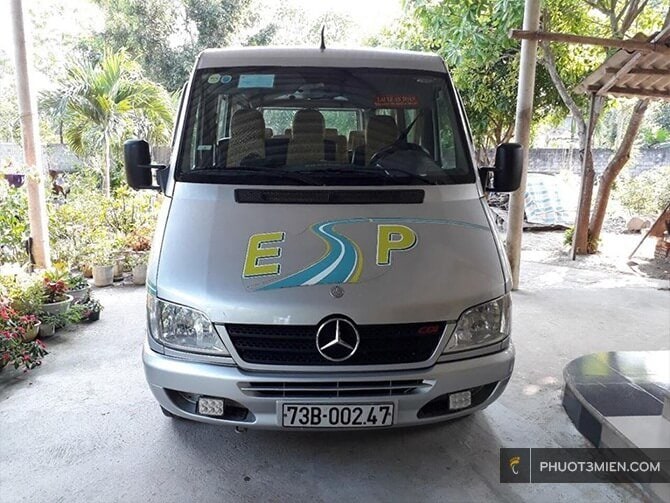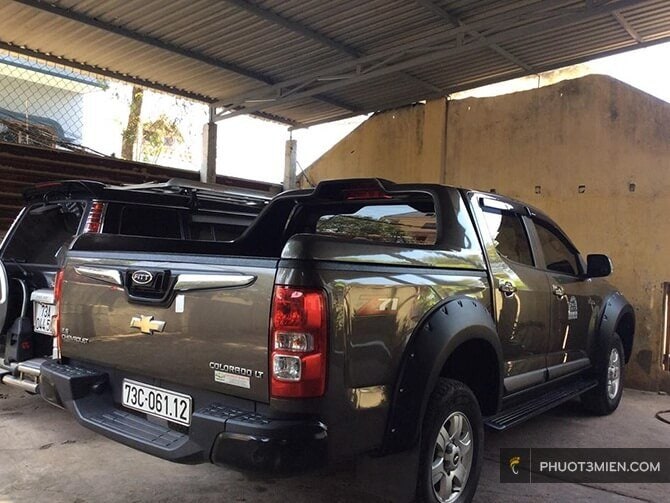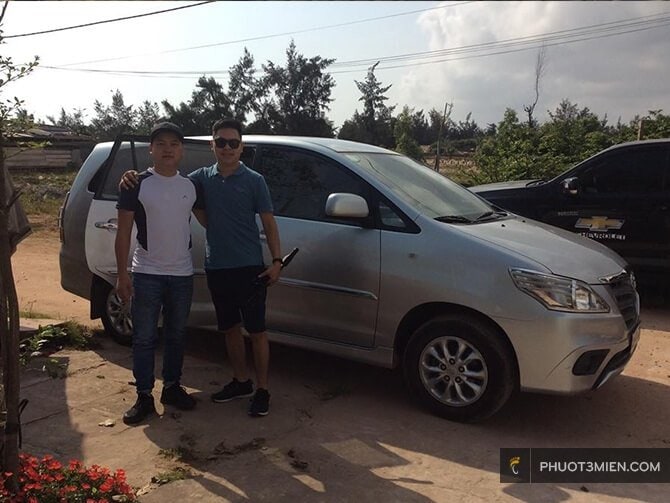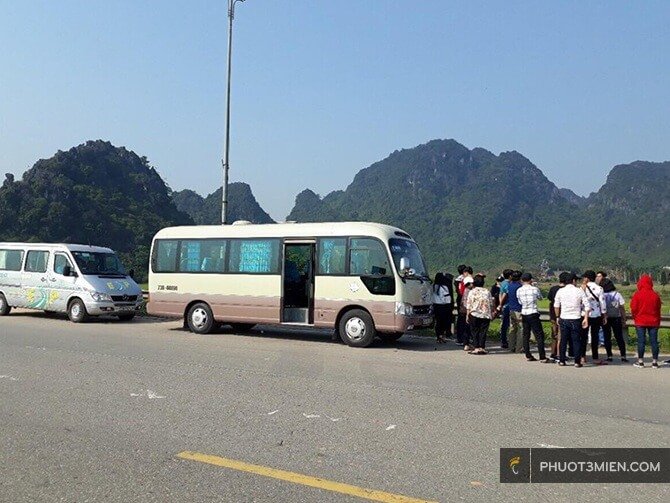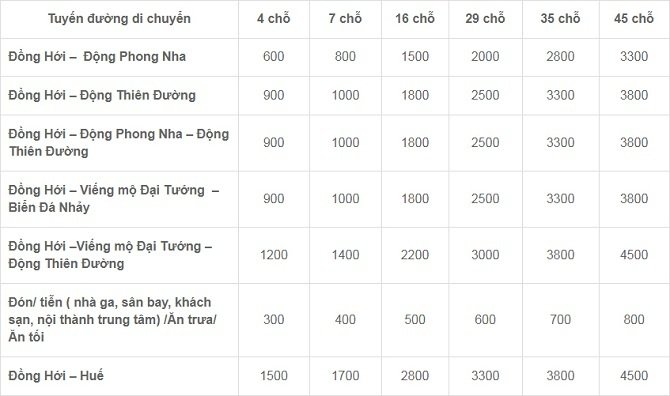 Car rental service Hai Thanh
Rental car travel 4 seats, 7 seats. Get a contract to visit tourism in Quang Binh province. Visiting Paradise caves, Dark caves,Phong Nha Cave, Mooc Spring … etc during the day
Began from Dong Hoi visit the places travel in Quang Binh demand by guest. Price for rent oscillate from 700.000 VND ( 30$) to 5.000.000 VND ( 200$ ) depend kind of the car
Phone: 0915 132 994
Address: Bac Ly ward – Dong Hoi city – Quang Binh province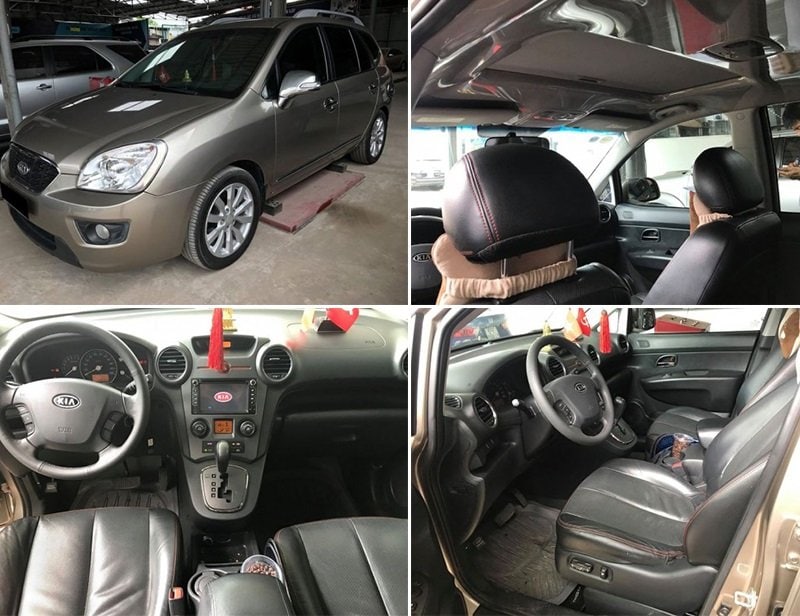 Rent car 4 seats in Quang Binh
NETIN travel service specializes in tourist car rental in Quang Binh. There are many luxury cars, the largest new generation, from 4 seats to 45 seats to serve the needs of sightseeing, weddings, business trips ….
Car rental travel range from 700.000 VND to 900.000VND / day
Address: 161 Ly Thuong Kiet – Dong Hoi – Quang Binh
Contact: Page – 0911366567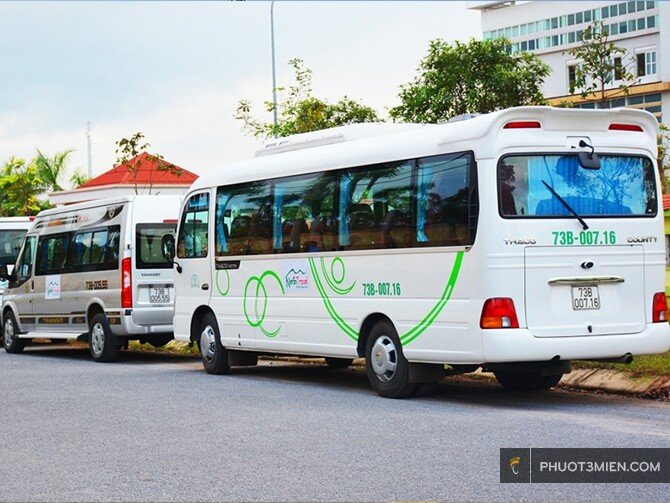 Service rental car  Nhat Phong
One of the reputation for rent car to travel in Quang Binh. With more than 30 type of the car, from 4 seats to 45 seats with quality new genenerration 2020, Specific rental car in Dong Hoi QUang Binh
There is both self-drive car rental and contract car rental. In addition, Quang Binh tours are also provided
Address: 41 Le Thanh DOng , Dong Hoi, Quang Binh.
Phone: 0946 975 309
Rental car travel in Dong Hoi
They provide car to travel in Dong Hoi. With many car diferent to serve as summer active, holiday 30/4, tet holiday…
Include car generation from 4 seats to 45 seats, air condition during the trip
Addres: 281/3 Phan Đinh Phung , Bac Ly, Đong Hoi , Quang Binh
Phone : 0935.758.884 Mr Hai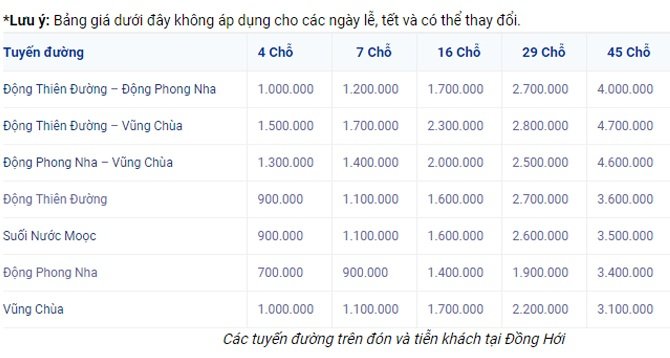 The serviec of  Quang Manh
Renting all types of cars from 4 seats to 46 seats for all your diversity needs.
All of demand to rent car as business trip, wedding, rent for a month, sightseeing the places in Quang Binh or rent the car on holiday… they always server anytime.
With the team driver has many experienced dedicated service  will help you make the most comfortable journey.
Address: Loc Ninh – Dong Hoi – Quang Binh communes
Phone: 0905.211.880 – 0961.077.666

16 seats car for rent to travel in Dong Hoi
Competitive price is one of the remarkable this place. Help you save the optimal cost of the trip. The cheapest car rental unit in Quang Binh.
Rental vehicles from 4 seats to 45 seats new generation  dedicated to tourism. Especially car rental 16 seats in Quang Binh
Phone : 0987503456
Address: 104 Nguyen Van Cu, Dong Hoi City, Quang Binh Province
The service for rent car 360
Thời gian phục vụ từ 7h00 đến 18h00, trường hợp khách thuê xe trước hoặc sau giờ quy định sẽ tính phí ngoài giờ. Tùy từng chuyến cố định có thể thay đổi và thỏa thuận về thời gian
Service time is from 7am to 6pm, in case the customer rented a car before or after the prescribed time will charge overtime. Depending on the fixed trip, it is subject to change and agreement on time
The price for rent will be increase 30% on holiday as 10/3 anual, 30/4, 1/5, tet holiday…
Phone: 0983 911 900 Ms Tươi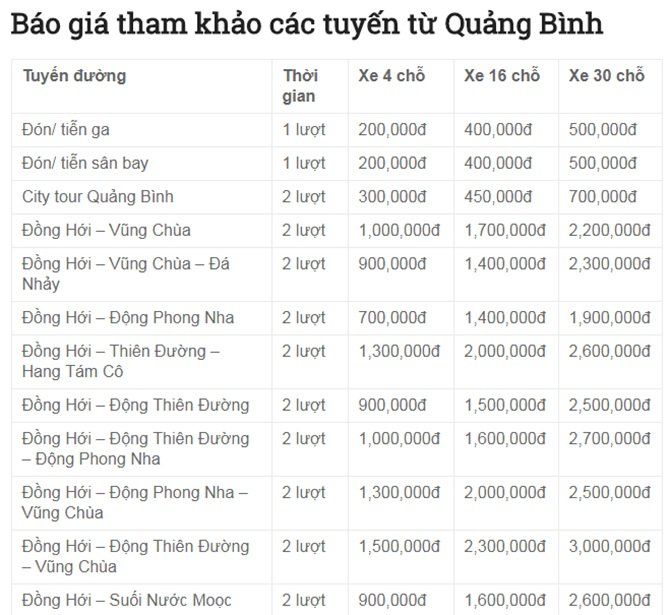 Loc Phat Company
Transportation Services of Loc Phat Company we are pleased to send customers the following car rental services:
Car rental under short and long-term contracts. Specialist car rental from 4 to 45 seats new generation high quality
Airport shuttle, also has a self-drive car rental in Quang Binh
Address: 201 Ly Thuong Kiet Street – Dong Hoi – Quang Binh
Phone: 0912.158.555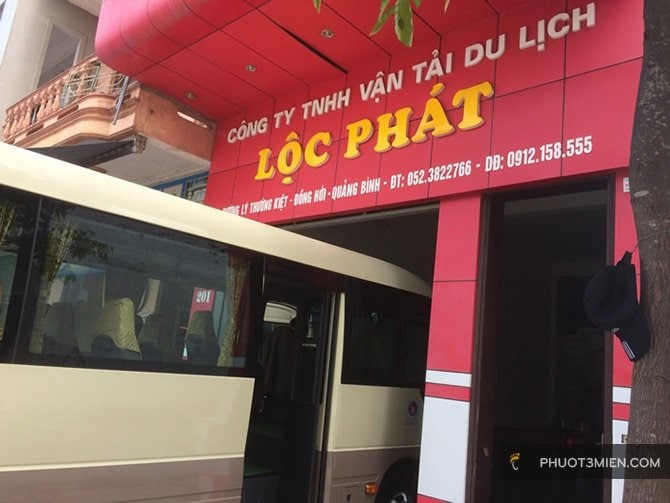 Hopefully some of the above information will help you find a place to rental car travel in Quang Binh like that. Wish you have a fun trip with lots of interesting experiences
You want to find cheap hotels in Quang Binh. Refer to Agoda, there are discounted promotions
Relavant article
Also you can see more articles below. Summary of all his travel experiences in Quang Binh.