"Quang Phu" Sand Hill (or Quang Phu Sand Dune) in Đong Hoi. A place that I think is one of the most worthwhile places in Quang Binh. When I think of sand hills and always thinking of sand sliding, that's just a part, mostly I want to explore Quang Phu Sand Hill in Dong Hoi, the view here is great.
A place where you can see the horizon, watching the plane. really love here, if i have the opportunity to return to Dong Hoi,i will definitely come back to visit Sand Hill Quang Phu Dong Hoi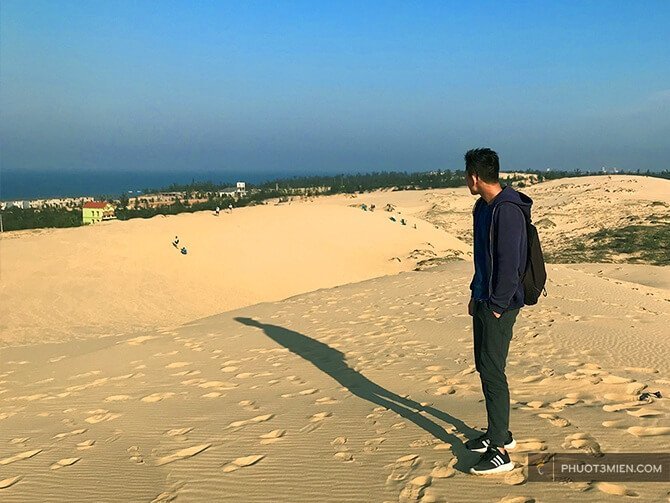 I still love to go sandboarding here, but I feel it a bit difficult to skate. This article I will guide you to Quang Phu Sand Hill, and what have anything suprise in here
Where is Quang Phu Sand Hill
Quang Phu sand dune is located in Quang Phu commune, Bo Trach district, about 8 kilometers from the center of Dong Hoi city.
How to go to Quang Phu Sand Hill is that from Dong Hoi, you can follow Nhat Le Bridge and go on across Truong Phap Street, then go straight ahead to get there.
If you want to hire a motobike in Quang Binh, can you contact with ms. Thu: 0978 211 325, all of new
On the way to Quang Phu Sand Hill in Dong Hoi, you will go passing the Nhat Le beach. If you want to combine go to the beach, remember bring the swimsuit, visit the sand hill and run out to the beach is very convenient.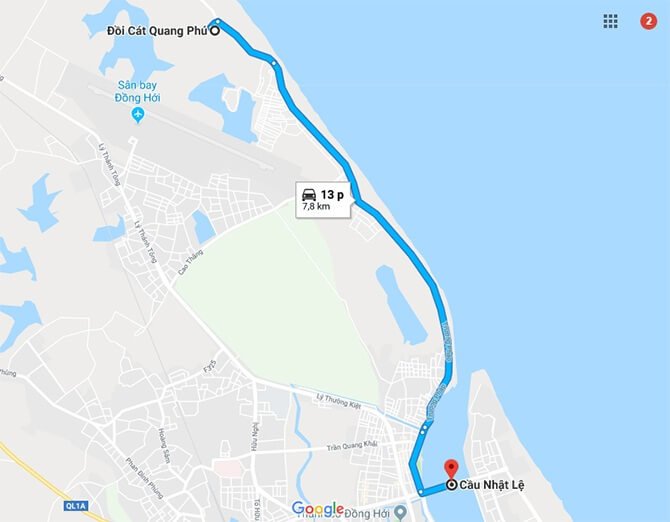 Sand sliding in Quang Phu Sand Dunes
When I arrived at 4:15 , The weather still sunny but not very harsh.If you drive a Motobike you dont need to send a bike at parking lot, because in Quang Binh is quite peaceful, the car is full of roads and not afraid to lose.
Renting the Skateboards only 30.000 VND ( about 1.5$) for 2 hour. Hahaha im playing about 30 minute. The frist time to sliding sand you will feel hard absolutely.
You go with the group, join in sliding sand is the best choice, so funny, remember wear sun block if you dỏnt want become a lumps coals :))) after the trip to Quang Binh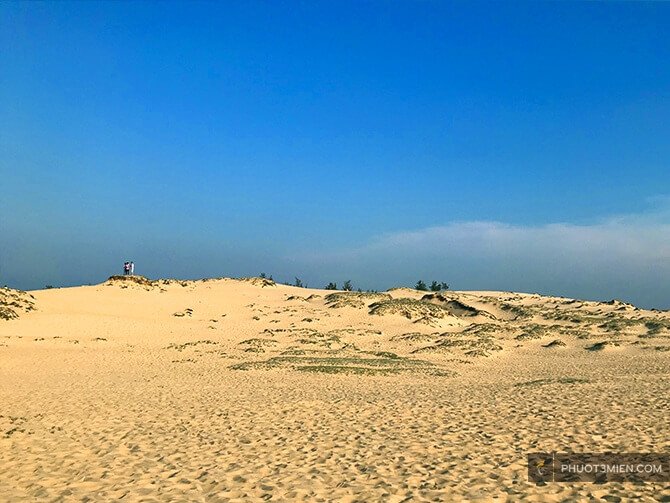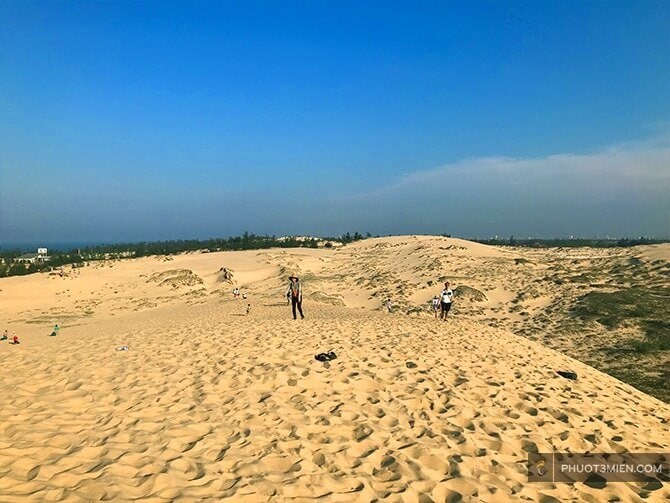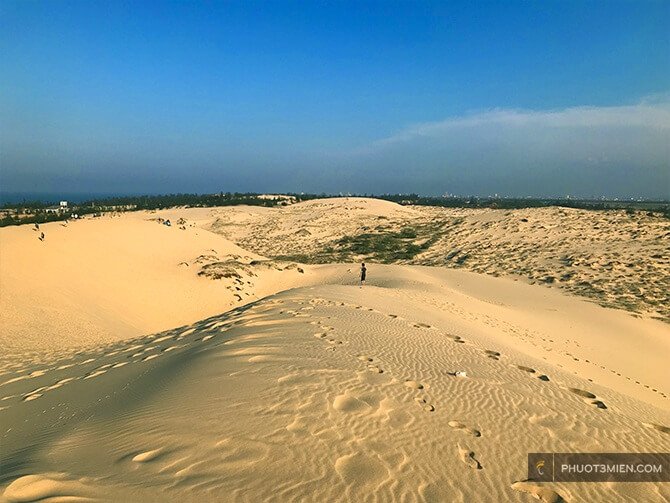 The white sand stretches shimmering in the sun. Here you can start the journey to conquer sand dunes with an altitude of nearly 100m.
Slide the boring sand over to see the scenery, so relax time
Sea view at Quang Phu Sand Hill
I have to say this is my favorite view I really love in Quang Phu Sand Hill in Dong Hoi. A panoramic of the blue sea, a straight line of the horizon before your eyes.
I like the sea, every time I see the sea, I feel the spirit is much more wonderful you should not miss such a beautiful scenery
Next to the sandhill, there is a villa village, creating a peaceful setting. The sand here is always smooth, so fesh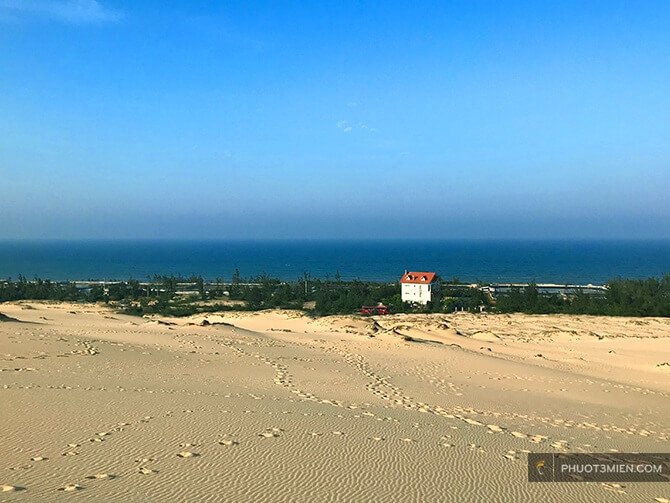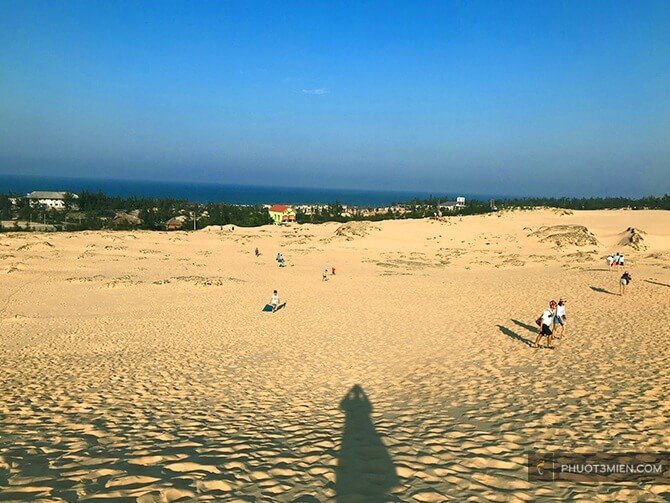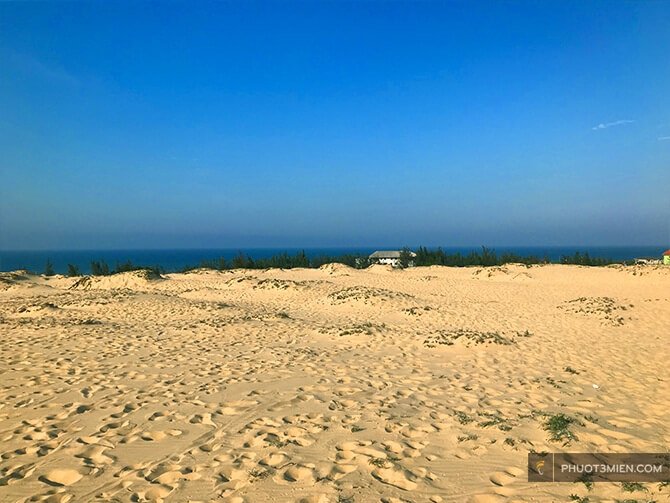 In front is the sea, and behind is Dong Hoi Airport
View of airplane
Cool sitting on the top of the sandhill, watching the plane take-off and landing. Dong Hoi Airport is also quite a few flights, so sit about 30 minutes or 1 hour to have a flight.
Dong Hoi airport is clearly visible. Cool sea breezy . In Saigon, I often go to cafe in Go Vap distric to sit and watch the plane, I have to take a flight every 5 minutes, do not have to wait like waiting for a month's salary like here. haha
Each has its own points of interest. But it was an experience worth a try at Quang Phu Sandhill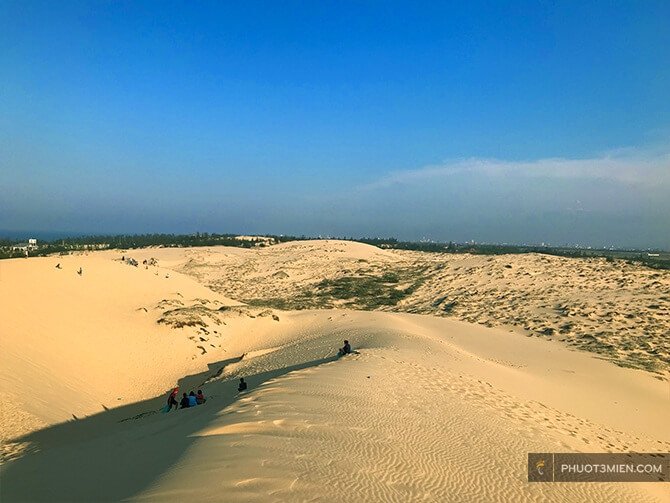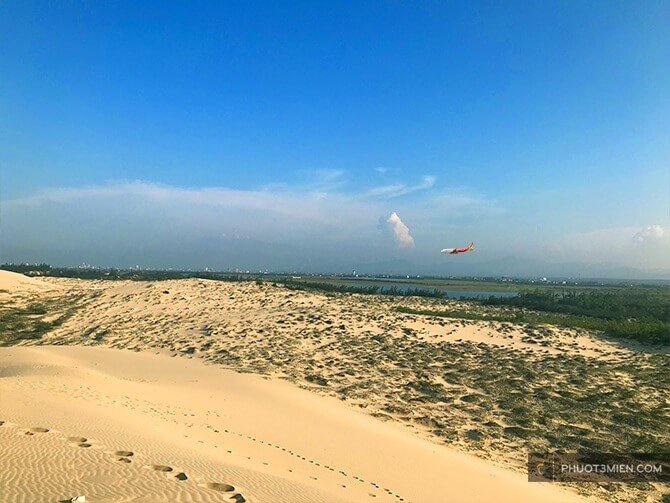 Sit for a while and walk through the nearby Bayhops cafe. A place you should also visit when you come to Quang Phu Sandhill
Up to a few hundred meters up. The shop has a sea view, beautiful decor, an ideal place to sip a cup of coffee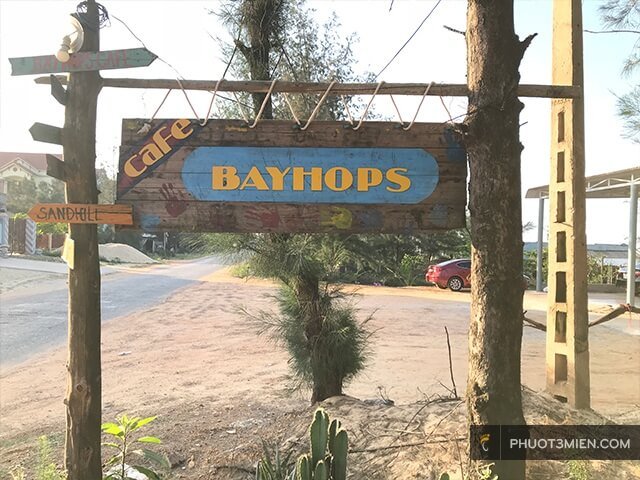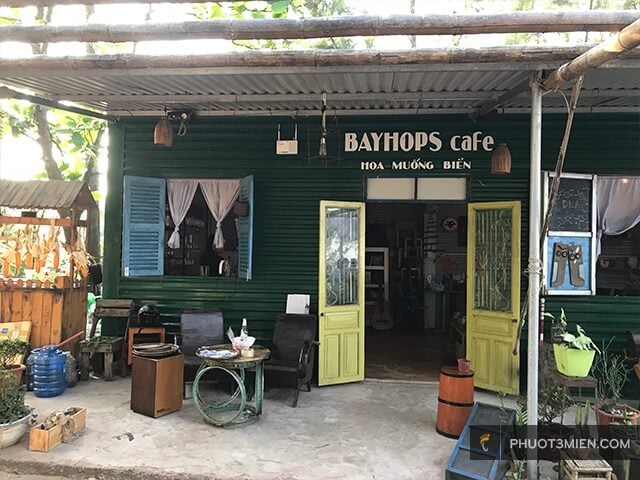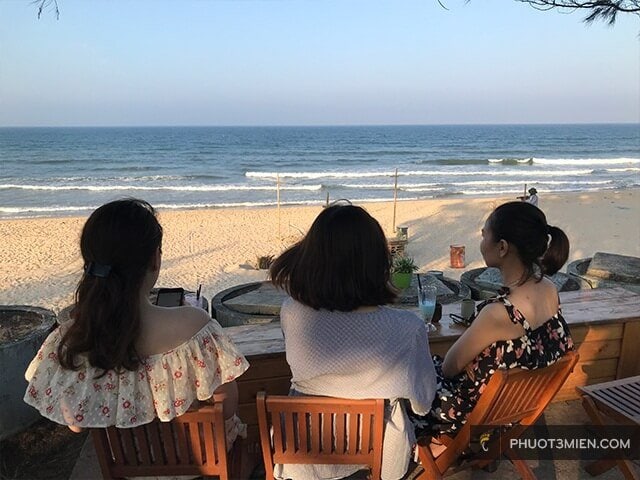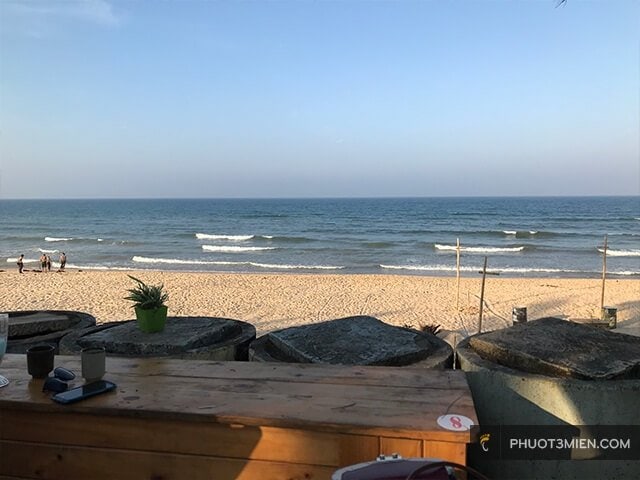 Hopefully some of the above information will help you, arrange a reasonable schedule to Discover Quang Binh Sandhill. A place worth visiting when coming to Quang Binh
Also if you want to book a cheap hotel. You can click on the link below, Agoda to book up to 65% off
Remember to like and share it with your friends to know!